A special 2-hour online masterclass on leadership featuring Sharlene Lynch, Mindshift Coach and Keynote Speaker
About this event
Online Body Language Mastery for Influence and Authority
Discover the innate energy of your body language and create a powerful first impression – every single time.
Can you get a busy person's attention in... 7 seconds?
Because that's all you to form a first impression that decides how the rest of your conversation will go.
Studies show that what you say makes up only 7% of the message you convey. The remaining 93% is non-verbal. With such a huge portion coming from your body language, every aspiring speaker, influencer, and leader must be aware of the hidden message and underlying potential of their non-verbals.
If you'd rather consistently make killer first impressions that make people remember you over everyone else and want to command attention every time you walk into a room and get noticed even before you speak…
Body Language Mastery will give you a powerful tool that won't only change your communication skills, it might even change your life.
And the best part is, that it's 100% absolutely free!
Inside, Sharlene will teach you:
The 7 things successful people do to look and become confident
How your body betrays you and what to do to overcome it
Mirroring techniques that will make people lean in and pay attention to you
How to decipher other people's body language so you'll never be caught off-guard
Tips to keep your verbal and non-verbal language consistent
Differences in body language between men and women
Which gestures you should use to get the upper hand in negotiations
And much, much more…
All this and much more is waiting for you when you secure your spot to Body Language Mastery.
You see, unlike most online seminars that leave you feeling "empty", BODY LANGUAGE MASTERY is all about providing you with real "take-home" knowledge and information that you can use to leverage your position and progress towards your goals.
Just click the register button to find out for yourself.
****************************************
ABOUT SHARLENE LYNCH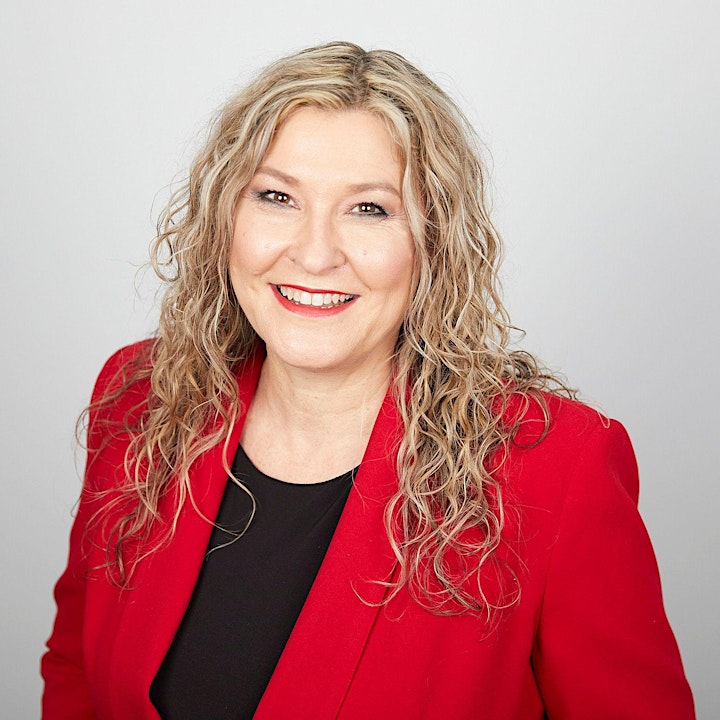 Sharlene Lynch is a Body Language expert with over 30 years experience in Coaching and psychology. She is a regular on the speaking circuit and is obsessed about finding and bringing out the best in people so they find their confidence and certainty.
Sharlene runs a business coaching program and is a keynote speaker on all things mindset. She is an inspirational international speaker, veteran workshop facilitator and the living embodiment of her MINDSHIFT program, navigating the "gap" from where you are, to where you want to be.
Sharlene is also the Speakers Tribe National Leader & serving Chief of The Speakers Tribe SA. She loves face-to-face interaction, assisting others to develop themselves in finding their voice and to share their message, is an enthusiastic community advocate involved in a wide variety of projects, and is always keen to assist where she can.
****************************************
DATE & TIME:
November 11, 2021
AUSTRALIA: 11:00 AM - 1:00 PM AEST
****************************************
IMPORTANT NOTES:
IMPORTANT NOTES:
Spots are limited. Acceptance is on a first come, first served basis.
This live 2-hour online workshop will be done through Zoom video conferencing software. You must have good internet access and familiarity with Zoom.
Please install Zoom software before the event starts for the best experience. Download Zoom here: https://zoom.us/download
After you register for this workshop, you will receive a confirmation email with the link to the webinar. If you do not receive the email, please check your spam/junk folder.
This will be an interactive and practical event - feel free to have your webcam and microphone on to participate at selected portions of the workshop. We also encourage you to ask questions during the presentation by typing through the group chat.
If you have any questions, please contact Speakers Institute at hello@speakersinstitute.com
Organiser of Online Body Language Mastery for Influence & Authority