Join writer, Claire Halliday, in conversation with Cassandra Pybus, to discuss her latest non-fiction book, Truganini.
About this event
Truganini is the haunting story of an extraordinary Aboriginal woman, who lived through seven decades of a psychological and cultural shift more extreme than we can possibly imagine.
For Cassandra Pybus, the story is also a personal one.
Cassandra's ancestors told a story of an old Aboriginal woman who would wander across their farm on Bruny Island, in south-east Tasmania, in the 1850s and 1860s. As a child, the acclaimed author didn't know this woman was Truganini, and that Truganini was walking over the country of her clan, the Nuenonne.
Now Cassandra has examined the original eyewitness accounts to write Truganini's extraordinary story in full.
Hardly more than a child, Truganini managed to survive the devastation of the 1820s, when the clans of south-eastern Tasmania were all but extinguished. She has become an international icon for a monumental tragedy - the so-called extinction of the original people of Tasmania.
This online event explores an important time in our history and the deeper understanding we all need.
Cassandra Pybus is an award-winning author and a distinguished historian. She is author of twelve books and has held research professorships at the University of Sydney, Georgetown University in Washington DC, the University of Texas and King's College London.
Cassandra is in conversation with Claire Halliday, a freelance journalist and author of Things My Mother Taught Me and Things My Father Taught Me.
This event is brought to you by East Gippsland Shire Libraries, Latrobe City Libraries, Wellington Shire Libraries and West Gippsland Regional Library Corporation.
IMPORTANT: This session will be run using Zoom. An event link will be emailed to you closer to the session.
• You will need a reliable WiFi connection and a computer/laptop or tablet/iPad.
• Ideally, you should have a webcam (often built in to the device) and microphone on your device. You can use headphones with a microphone too.
• If you are using a laptop you don't need to install anything to access Zoom as you can access it in your web browser by following the link which will be emailed to you.
• If you are accessing the event from a mobile or tablet you will need to download the Zoom application beforehand via your Google Play or Apple App store.
• A phone number is required when booking a ticket for this session. This is in case we need to contact you regarding any changes to the session and may be used to confirm your attendance closer to the date.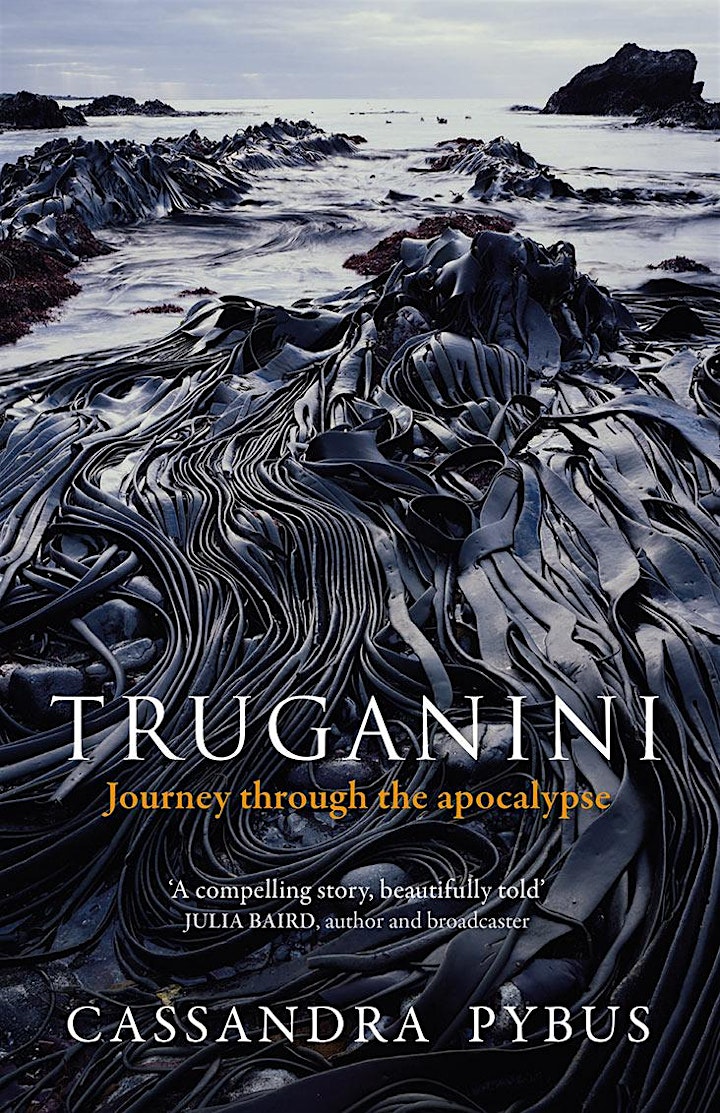 Organiser of Online Author Talk: 'Truganini' by Cassandra Pybus
We provide library services in Churchill, Morwell, Moe and Traralgon. All branches have public access PCs and free WiFi. Our libraries have books, newspapers, magazines, DVDs, CDs and Talking Books as well as eBooks and eMagazines. Your library membership gives access to a variety of databases, streaming movies and other online services as well as events, programs and activities throughout the year.