Description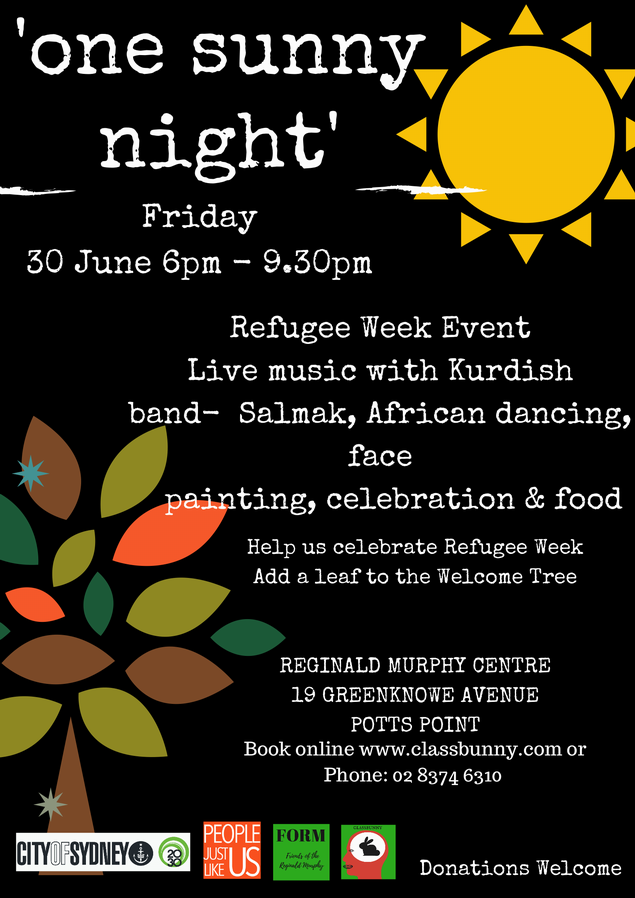 Once again join us as we celebrate all things great about refugees and the positive contributions that they have made to our nation.
This event will be a night of dancing, partying, food and performance. So bring your dancing shoes as you listen to the world musical talents of Kurdish band—Salmak. This band is back by popular demand. The night will also feature an African drum and dance performance. World music DJ/singer DJ Chef will help us in party the night away with salsa music, cha cha, reggae, afro beats, funk and other world music vibes.
Join us in celebrating all things good about refugees. Come along and also enjoy the delights of the world with international food from various corners of the globe. A night of positive vibrations not to be missed.
This event is a collaboration between the City of Sydney and People Just Like Us (PJLU) Refugee Group, and Classbunny. Donations are welcomed to support the work of the PJLU refugee welfare advocacy campaign.