Description
HOW TO MAXIMIZE YOUR PROFITS IN CHINA
Target China holds this workshop aiming to introduce more Australian companies to come into Chinese market smoothly and rapidly. Meanwhile, Target China provides a one-stop service to assist Australian businesses to build more effective and efficiency trading channels as well as to find the reliable partners in China.
As the strategic exclusive partner of the biggest artist business agencies M-CC, Target China can effectively stimulate Chinese consumer spending via celebrity effect, which provides Chinese consumers with faster access to Australian products and elementary credibility. Being as a professional marketing agency, Target China deeply understands Chinese consumer psychology and their shopping habits. Combining both Chinese and Australian cultural background and social conditions, Target China can develop accurate marketing strategies for Australian clients as well as assisting Australian companies in seeking suitable Chinese trading distribution channels. Based on remarkable professional competence and sufficient industry experience, Target China can help Australian business develop a full-scale understanding of Chinese cooperative corporations and sales agents to dispel the misgivings of credit exposure, and to complete the risk assessments of Australian sales market in China.
Target China can assist Australian companies in launching their business in China in an integrate and accurate manner.
---
GUEST SPEAKERS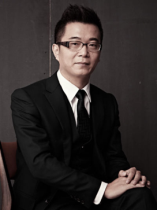 Ben Zhang
-- Founder and CEO for M-CC (which is Target China's strategic exclusive partner in China)
-- Vice Chairmen of CAA Advertising Endorsers Committee
-- ADMEN Golden Award
-- Senior Adman in China
With more than 20 years' experience in brand planning, product marketing communications and 10 years' business background in 4A companies, Ben is committed to strategies and practice of enterprise marketing.
Ben started concentrating his attention on the field of entertainment marketing since 2014. M-CC is one of the biggest artist business agencies in China, which is working with more than 90 artists. Having developed strategic cooperative partnership with multiple segments of well-known brand such as Dove, SK-II, Olay, and Tide.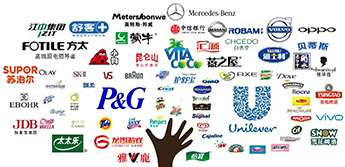 M-CC is a new-type entertainment marketing company focusing on artist business. The company provides global brands and advertisement companies with entertainment resource-based integrate marketing solutions, aiming to make marketing more entertaining and entertainment more marketized.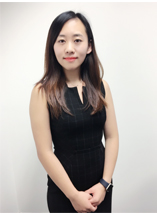 Jane Li
-- General Manager for Target China
Jane Li has a wealth of experience in marking and related industry. Her thorough understanding of social, cultural and economic aspects of both Australia and China reinforces her capability of generating profits by combining business interests and precisely capturing the needs of market and customers.
With reliable experience and incredible resources, Jane integrates brand marketing, image promotion, celebrity endorsement and movie embedded placement, successfully brings many Australian companies into Chinese market and helping them establish excellent brand image and loyal customers.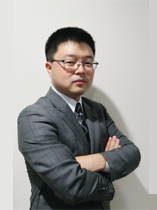 Frank Chen
-- Senior business consultant for Target China
Frank has rich experience in business credit check. He currently works for target china as a senior business consultant. Prior to that, he worked with Jiesheng business consulting at Shanghai since 2003.