One on One with William Bao Bean - Partner @ SOSV, MD Chinaccelerator & MOX
Description
Meet the founder of China's top accelerator program, SEA's first mobile-only accelerator platform, and MD of the SOSV fund - a $300m fund that invests in early-stage startups. William will share case-studies of foreign startups in China and innovative startups from Asia, his investment thesis and how Australian startups (you!) can get involved. In Sydney for one day only, don't miss out!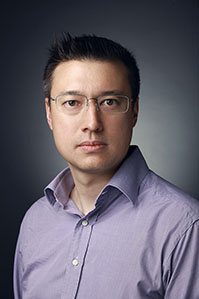 Listen to William Bao Bean speak about China Accelerator, MOX & SOSV on the Hutong (Ad)Ventures Podcast hosted by Jemma Xu: Itunes | Soundcloud | Stitcher
LEARN ABOUT:
SOSV's investment thesis & why William set up Chinaccelerator
The future of Mobile in Asia and why he setup the first Mobile-Only Accelerator in SEA
Case-studies of foreign (Australian!) start-ups in China
The opportunities for Australian startups in SEA & China
ABOUT THE INTERVIEWEE: WILLIAM BAO BEAN, Partner @ SOSV, MD Chinaccelerator & MOX
William Bao Bean is a General Partner at SOSV, a US$300m venture capital fund that invests in startups in its accelerators across the world. William is also the Managing Director of SOSV's Chinaccelerator, China first startup accelerator based in Shanghai and MOX, SOSV's mobile only accelerator platform in SE Asia.
Prior to joining SOSV, William was the Managing Director at SingTel Innov8, where he led investments in Yodo1 and Gmobi, among many others. Previously, William was a Partner at Softbank China & India Holdings.
William began his career as an equity research analyst, most recently with Deutsche Bank, where he was responsible for Internet and Telecom Equipment across Asia and China technology, media and telecom. In 2005, he was ranked #1 stock picker in Technology, Media and Telecom, and #3 overall for Hong Kong/China.
ABOUT THE INTERVIEWER: ANGELA KWAN, FOUNDER of CATALYSER
Angela is a lawyer and entrepreneur. She returned to Australia in 2014 after ten years working and living throughout Asia and the US. Angela has diverse legal and commercial experience in the Asia-Pacific region including practising as an international finance and corporate lawyer in Sydney and Hong Kong.
She is currently focusing on entrepreneurial interests in real estate, education, technology and startups, philanthropy and social enterprise. She is the founder of Catalyser (www.catalyser.com.au), a social enterprise supplying corporations with innovative workplace giving software and a director of 9 Springs (www.9springs.com.au), a property development and investment company. Angela is on the advisory board for various startups and organisations, including HaymarketHQ.