Location
SOUTHERN YOGA & HEALTH CENTRE
24 Station Street
Moorabbin, VIC 3189
Australia
Refund policy
Contact the organiser to request a refund.
Eventbrite's fee is nonrefundable.
One day retreat "Healthy Mind and Body"
About this event
Program includes:
10.30-11.40 Human design mini - seminar
11.45- 13.00 Chair yoga, pranayama, meditation
13.15-13.30 Break for Japanese Tea Ceremony and snacks
13.30-14.00 Dynamic Meditation
14.00- 15.15 "Singing Bowls" Sound healing session
15.15-15.30 Closing circle, Q&A
Fees: $150 pp
Bsb 063194 acc 10384857 Natalia Lapina
Commonwealth Bank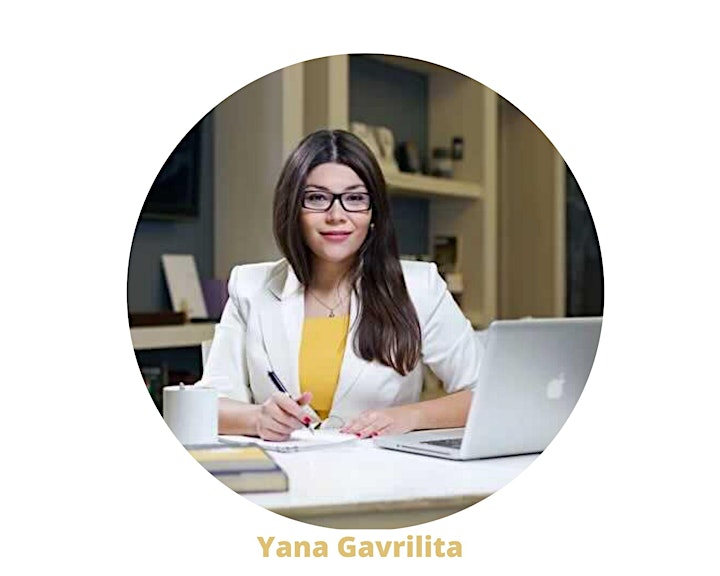 Human Design is about understanding your uniqueness. Yana Gavrilita - an international certified guide, Human Design system analyst and BG5 career and business consultant.
She will help you unlock your potential and give support for living your individuality.
Each of us has huge resources that we use only partially.
Each of us has strengths and weaknesses.
Human Design unlocks your potential and gives you the keys and practical tools. This knowing empowers your gifts and talents and shows you how to recognize your vulnerabilities.
"Дизайн Человека - понимание своей уникальности"
Яна Гаврилица - международный сертифицированный гид, аналитик системы Дизайна Человека и консультант по карьере и бизнесу BG5.
Яна проведет мини- семинар по дизайну человека, на котором поговорим о:
определении, истории создания системы дизайна человека,
способах раскрытия потенциала человека,
методах опоры для проживания своей индивидуальности,
бодиграф для каждой участницы(заранее предоставить место, дату и время рождения).
В каждом из нас заложены огромные ресурсы, которые мы используем лишь частично. В каждом из нас есть сильные и слабые стороны. Яна дает ключи и практические инструменты для усиления ваших талантов и распознания уязвимости.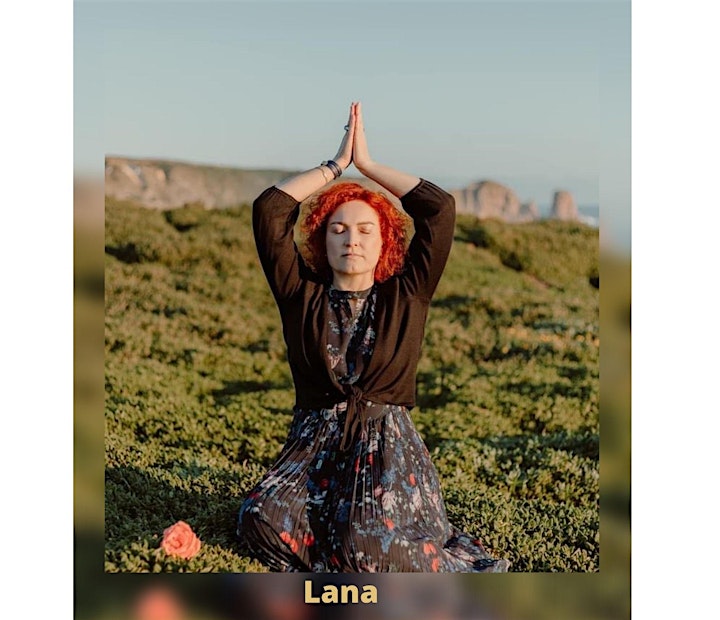 Lana is running chair yoga session, pranayama, and meditation.
She holds: Advanced diploma in meditation therapy and holistic counseling. Teaching certificate in chair yoga and pranayama. Member of the International Meditation Teachers and Therapists Association.
Her journey started when she came to yoga and meditation classes a few years back to try and solve her own serious health issues. She was amazed with the results so much, so that she decided to learn the modalities deeper to be able to share the knowledge.
Lana became enthusiastic about helping people to improve their lives and health through the ancient practices, techniques and teachings passed down to us through centuries along the chain of bona fide masters.
Лана- учитель медитации, йоги на стуле и пранаямы. Путь Ланы в эти практики начался, когда несколько лет назад она пришла на занятия йогой и медитации для решения своих серьезных проблем со здоровьем. Жизнь Ланы полностью изменилась.
Лана получила впечатляющие результаты и решила изучать эти методы глубже, чтобы иметь возможность помогать и делиться знаниями и практиками, которые веками передавались нам по преемственной цепочке учителей.
На однодневном ретрите Лана проведет практигу йоги на стуле, пранаямы и шавасану с элементами медитации.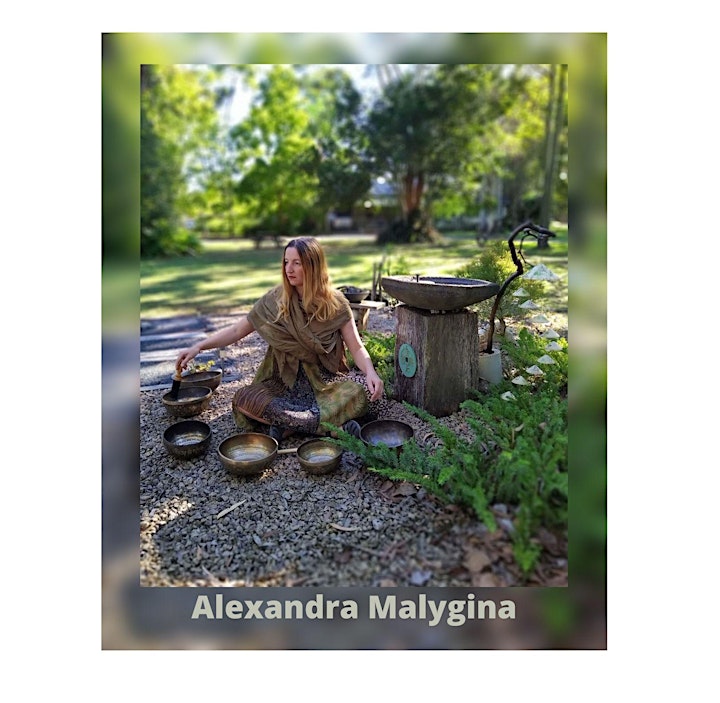 Alexandra Malygina- shaman. As a sound healing therapist, she received initiation in a Tibetan Buddhist monastery. Also she is a master of Reiki, Karuna Ki Reiki and Kundalini Reiki.
She will conduct a cleaning ritual to free you from obsolete energy and then a guided meditation to connect with your ancestors.
The practice of dynamic meditation transforms anger into compassion, removes obsessive traits, and leads to a decrease in aggressiveness and depression.
Tibetan singing bowls are used for deep relaxation and muscle regeneration, to relieve pain in the joints, muscles and shoulders, the digestive system, headaches and migraine or spine injuries, to improve circulation, release tensions or blockages, to open the energy flow, eliminate the toxins from the body. It stimulates stress relief on all levels and the elimination of toxins from the body. After sound therapy emotions are calm and the mind clearer, and the sound vibrations have effect on the body after the singing bowls have been played on it.
Александра Малыгина- шаман, энергопрактик, рейки мастер, звуковой терапевт (тибетские чаши).Получила посвящение и благословение на практику у монахов Непальского монастыря. Более 25 лет личной практики.
Александра проведет ритуал очищения от отжившей энергии для получения силы рода, энергии, защиты и поддержки наших предков! А так же она проведет динамическую медитацию и всем полюбившуюся сессию "Поющие чаши".
Тибетские поющие чаши используются для глубокого расслабления и регенерации мышц, для облегчения боли в суставах, мышцах и плечах, работы пищеварительной системы, для улучшения кровообращения, снятия напряжения или блокировки, открытия потока энергии и выведения токсинов из организма. После звуковой терапии вы эмоции успокаиваетесь, а разум проясняется.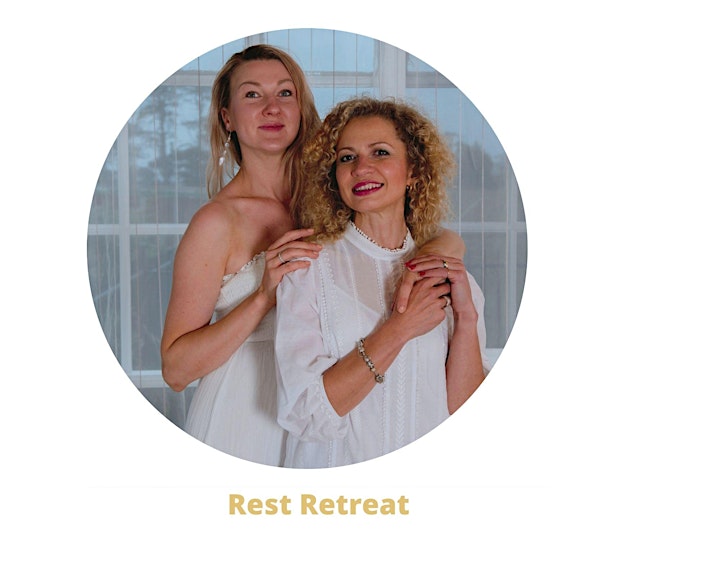 Olga and Nataly (Rest Retreat)- experienced hostess of the retreats (weekends in regoinal Victoria and One day retreats in Melbourne). We care about our customers and love what we do.
We follow three RR rules: do the right things, do the best we can, and always show people we care.
Join us and be healthy and happy!
Ольга и Наталья (Rest Retreat) - опытные организаторы выездных ретритов и оздоровительных однодневных ретритов в Мельбурне. Мы любим свою работу и предоставляем сервис высокого уровня.
Наши 3 рабочих правила: делать хорошие дела, делать их с максимальной отдачей и заботой о людях.
Будьте здоровы и счастливы!