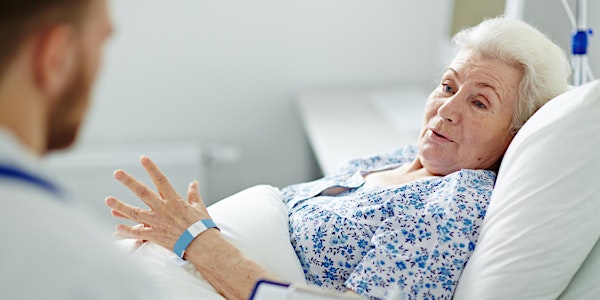 On Guardianship: When can the use of physical restraint be authorised?
New advice on the protections and frameworks for people under guardianship and its potential consequences
About this event
In February 2022, VCAT published advice about when and how an appointed guardian can authorise the use of forcible physical restraint in order to administer medication to people under their guardianship. The advice was provided in response to a request from the Office of the Public Advocate, and after a hearing on the issues that included the Attorney-General, the Department of Health and the Victorian Equal Opportunity and Human Rights Commission intervening.
This webinar will explore:
• why the Office of the Public Advocate sought VCAT's advice regarding the scope of OPA's powers to authorise physical restraint
• a brief background of the case and the advice, including the application of the Charter of Human Rights and Responsibilities to guardians and VCAT
• any potentially far-reaching consequences of the advice, and
• the practical implications of VCAT's advice for guardians and those under guardianship orders.
Presenters for this event:
Gabby Watson-Munro is a Senior Legal Adviser at the Commission who led the Commission's intervention in the Guardianship case. Prior to working at the Commission, Gabby worked as a Senior Lawyer in the Equality Law Program at Victoria Legal Aid. Gabby specialises in human rights, discrimination, equality and employment law.
Eleanore Fritze is the principal solicitor at the Office of the Public Advocate. Prior to that role, she worked at VLA for 15 years, principally in the Mental Health and Disability Law team, as well as teaching various disability rights subjects at Melbourne Law School
Audience: Anyone who would like to understand and know more about this law
Length: 60 minutes
Delivery: Live online via Zoom. The link to the webinar will be provided (via email) ahead of the session.
Registration and cost: Free to attend but REGISTRATIONS ARE REQUIRED. You will be emailed a Zoom webinar invitation the day before the event.
Accessibility: We will provide live captioning however closed captioning will be available as part of the Zoom platform. If you have any other accessibility needs, please email us - communications@veohrc.vic.gov.au - at least two weeks prior to the event.