About this Event
Remember the Footy Show back in its glory days?!
The jokes, the stories, the characters and the laughs!!
Well we've got two of the stars of the show who will take you back in time and share what made the Footy Show such entertaining TV.
All the bits you've ever wanted to know from behind the scenes.
All the controversies laid bare!
Straight from the mouth of the man himself Sam Newman!
This show will be hosted by football larrikin Billy Brownless and will include some of your favourite memories plus many parts of the show you didn't see go to air. There will be a crowd Q&A session as well as a live and silent auction and a fundraising raffle supporting the bushfire relief (WIRES)
Tickets will sell fast to this show so don't wait to book.
Date: Friday 24th April 2020
Times: Bistro open: 5pm, Doors open 7pm, Show starts 8:00pm
Venue: The Sphinx: 2 Thompson's Road, North Geelong VIC 3215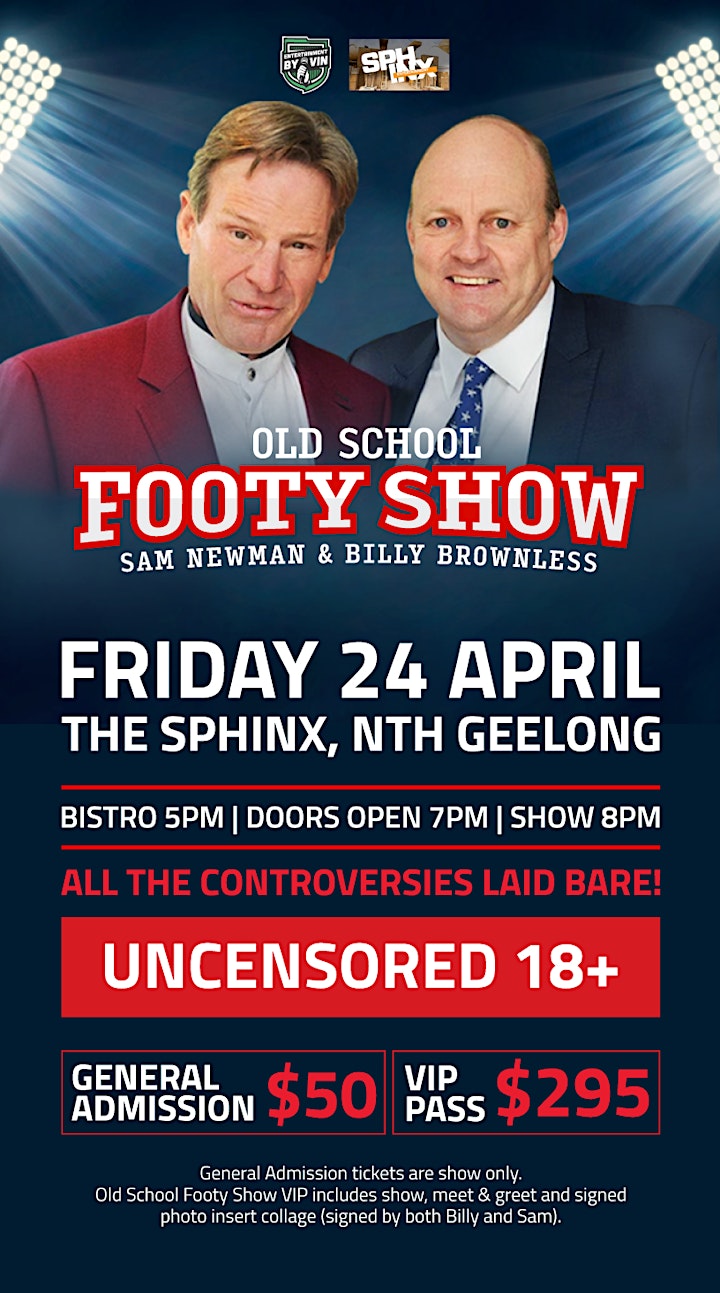 * No sign event for personal items due to show time restraints
** The Old School Footy Show is not endorsed by channel nine or the Footy Show. Event organiser Entertainment By Vin has produced the live show for football fans to enjoy all over Australia.