Bringing a touch of Okinawa to Sydney!
About this event
Okinawa is known for the longevity of life and its unique culture.
Learn how to make some of Okinawa's most popular dishes.
Limited to just 16 places, this is a one off event not to be missed.
Hosted by Okinawa Tourism, this special menu has been created in conjunction with the Sydney Cooking School and the brilliant Japanese Chef, Mayumi Nagata, who has worked across one and two hatted restaurants throughout her career in Japan, Singapore, France and Australia.
Included is a special Awamori Cocktail crafted by local Awamori Master Eiji (Okinawa's unique version of sake) followed by a fun and hands on cooking event with Chef Mayumi, where she will teach participants how to make iconic Okinawan dishes such as Goya Champuru and how to make your very own Okinawan Soba Noodles from scratch!
Book now at the special price of $149.00 per person!
** We will continue to monitor the ongoing situation in Sydney due to current lockdowns. At this stage, the event is likely to be postponed to a later date and we will endeavor to select a new date as soon as possible. We apologise for any inconvenience caused **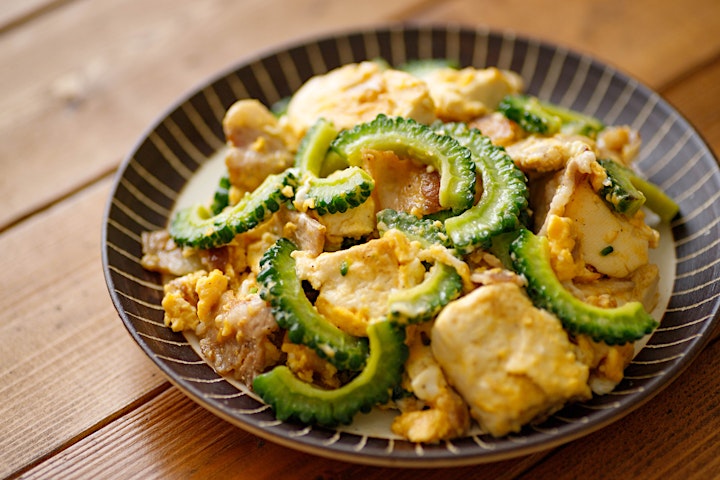 Goya Champuru - Bitter Melon Stir-fry