Description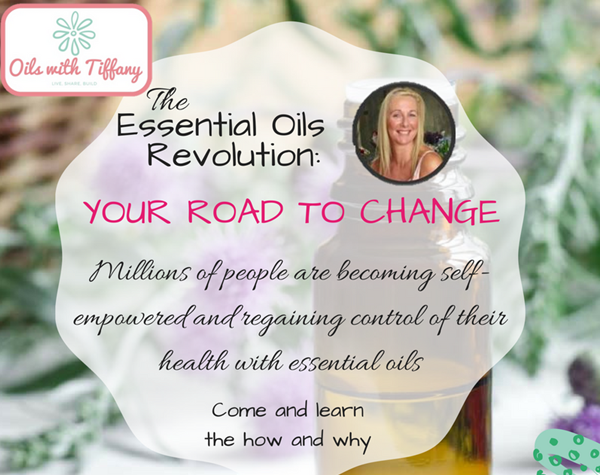 You will learn how you can use essential oils safely and effectively to reach optimum health and well-being, physically, emotionally and spiritually.
Find out how how certified pure therapeutic grade essential oils can be used to:

Boost immunity, gut health and respiratory function;

Support you and your children emotionally (lift moods, reduce irritability),

Promote relaxation and restful sleep;

sleep better ;

Improve focus, memory and energy;

Manage feelings of stress from everyday life and reduce head and neck tension;

Combat common and seasonal ailments

and bounce back faster

;
Support growing bodies and s

oothe sore muscles and joints;

Replace expensive store bought toxic personal and cleaning products.
After this class you will leave feeling empowered and confident, ready to use essential oils for your health, home and happiness!

The dōTERRA pure and potent essential oils benefits are never ending.... https://www.mydoterra.com/oilswithtiffany

Meet your facilitator Tiffany Magnussen

Tiffany Magnussen, founder of Oils with Tiffany, is an Essential Oils Specialist, Wellness Coach, Certified AromaTouch Practitioner, Business Mentor and Mum based in Brisbane, Australia. Tiffany has used essential oils for her own health as well as for her gorgeous boys. Tiffany's eldest boy suffers from feelings of worry, nervousness, head tension and upset tummy leading to school avoidance. Tiffany's youngest boy has been diagnosed with ADHD and Tourette's. After many doctors, specialist appointments and $$$$s later, Tiffany discovered the magical world of doTERRA essential oils and how they could support her and her family for both physical and emotional health and well-being.


---
Bring a notepad - you will need it!
We are so looking forward to meeting you!
With health, wealth and happiness,
Tiffany Magnussen
F: www.facebook.com/oilswithtiffany
W: http://mydoterra.com/oilswithtiffany
E: tmagnussen@aapt.net.au
M: 0439 547 151