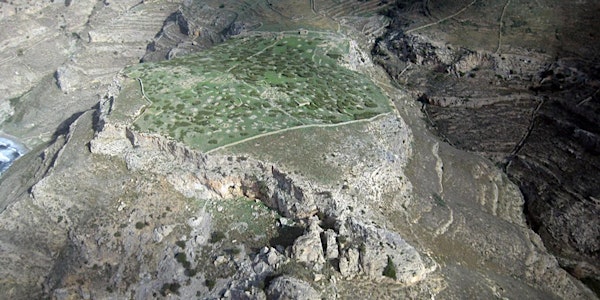 Of Beasts and Men. Iconography and Tales in the Eighth-century BC Aegean
Event Information
Location
AAIA Boardroom, Centre for Classical and Near Eastern Studies of Australia
Room 480 - Level 4
The Madsen Building
The University of Sydney, NSW 2006
Australia
Description
(Above image: An aerial view of the Early Iron Age site of Zagora, Andros)
A lecture by Stavros A. Paspalas (Australian Archaeological Institute at Athens, Acting Director)
The excavations at the ninth- and eighth-century BC settlement of Zagora on Andros are a unique Australian contribution to the archaeology of Greece and the wider Mediterranean. This lecture will explore what the finds tell us about the life of the inhabitants and how they saw their world. The main focus will fall on recently excavated material, whose rich visual imagery enables us to investigate the values and concerns of the ancient Zagoreans at a time when the stories which developed into the Homeric epics were circulating. Stavros Paspalas is Deputy Director of the Australian Archaeological Institute at Athens.
Centre for Classical and Near eastern Studies of Australia, Level 4, Madsen Building, University of Sydney.

Directions can be found here and parking details here.

Date and time
Location
AAIA Boardroom, Centre for Classical and Near Eastern Studies of Australia
Room 480 - Level 4
The Madsen Building
The University of Sydney, NSW 2006
Australia