October Meeting including Icon of the Barossa: Chateau Tanunda Presentation
Event Information
Location
Main Hall (Coralie Soward Hall) Burnside Community Centre (adjacent Burnside Library)
401 Greenhill Road
Tusmore, SA 5065
Australia
About this Event
The Burnside Historical Society welcomes members and visitors to its October meeting which includes a presentation by Geoffrey Bishop.
Due to COVID-19 restrictions, RSVPs are required and audience capacity is strictly limited. Current Burnside Historical Members have priority for tickets (please select Members ticket category) and visitors are welcome (please select Non-members / Visitors ticket category). This is a free event and follows COVID Safe guidelines. Carpark entry is from Fisher Street, off Portrush Road.
'Icon of the Barossa – Château Tanunda: Origins of a grand winery and its Burnside connections' by Geoffrey Bishop
Château Tanunda is the grandest of the Barossa Valley's C19th winery buildings. Its origins are unusual as the impetus for its construction were not from the Barossa. Learn how the winery came about and its rapid growth in its first 20 years under a succession of French winemakers. From the 1920s when owned by the Seppelt family it became best known for its Brandy. By the 1970s the winery was in decline and was virtually a wreck when purchased by the Geber family. What has happened since has been amazing restoration and rejuvenation (and some world-class wines!).
The Château Tanunda history is the 7th winery history Geoffrey Bishop has researched and written but the first of a Barossa Valley company. John Geber commissioned a history for the 100th anniversary of the building of the winery and it was published in time for the centenary of the first vintage. Geoffrey's background is in horticulture, both from his family background and university education. His interest in history has mainly focused on local history in the East Torrens area and the history of viticulture and winemaking in South Australia.
Geoffrey's book can be purchased from Château Tanunda https://www.chateautanundacellar.com/product/chateau-tanunda-winemakers-since-1890-historical-book/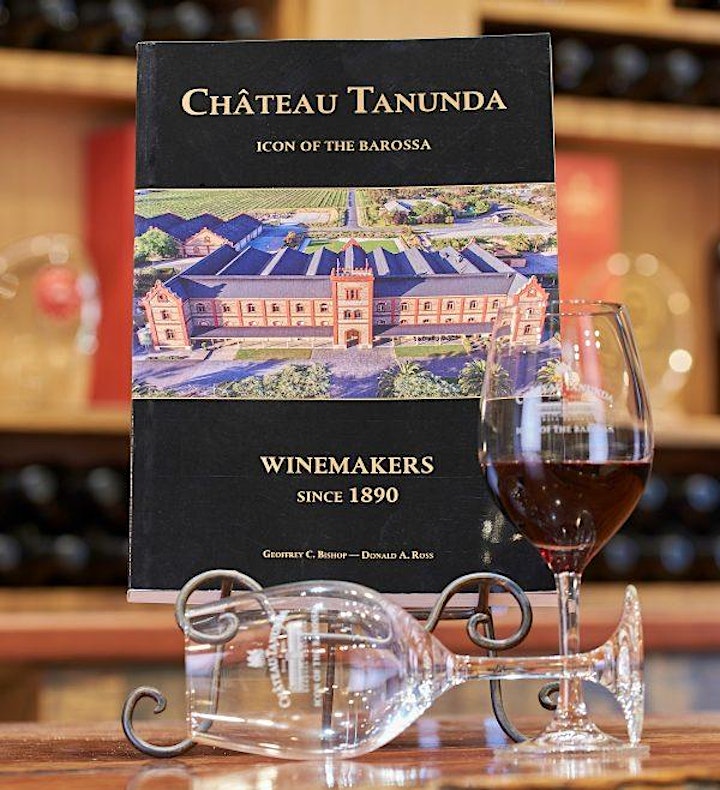 Date and Time
Location
Main Hall (Coralie Soward Hall) Burnside Community Centre (adjacent Burnside Library)
401 Greenhill Road
Tusmore, SA 5065
Australia