Feel the healing power of the ocean and sail around the Whitsunday Islands. Reset, unplug and restore your natural balance with yoga.
About this event
We invite you to spend 4 days onboard a beautiful yacht as you sail around the islands. Imagine sunrise meditations on the beach and yoga whilst watching the sun set in the sky. Our chef will prepare delicious and nurturing vegetarian meals to reset your natural balance. Spend time with a likeminded group of people and join our yoga practice with expert guidance from mother and daughter team Frani and Ayla Wilde. In our fast-paced world, it is so important to slow down and reconnect with your body, mind and the natural world. We are so excited to bring you this restorative, regenerative experience.
Retreat Inclusions:
* 2-3 hours of yoga & meditation daily
* 3 nurturing vegetarian meals per day plus morning and afternoon tea
* Yoga mat & all snorkelling equipment
* One on one yoga & mindfulness guidance available
* Skipper, chef and deckhand
Highlights of the trip
* Visit the famous Whitehaven beach (voted best in the world)
* Witness the swirling sands of Hill Inlet
* Snorkel the fringing Great Barrier Reef and see beautiful corals and marine life below
* Enjoy yoga on secluded beaches and sand bars in the middle of the ocean
* Start and end your day with yoga at sunrise and sunset
* Learn basic Ayurveda principals
* Get lost in nature on bushwalks and small hikes (optional)
COST: $1,450.00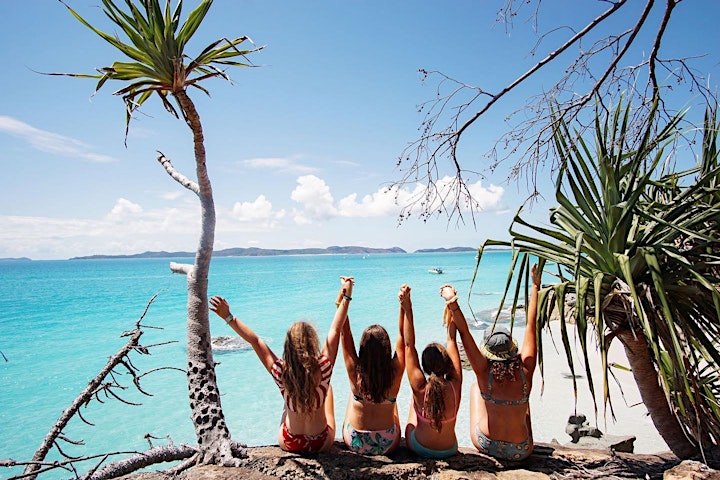 Mother and daughter Frani and Ayla have a combined experience of 16 years of teaching yoga and mediation and they are so excited to share their learnings with you. Their passion for yoga and wellbeing is infectious. They have learned and now teach what yoga can do for the body, mind, and every day living. Their experience helps people live a healthy and grounded life, through the tools yoga and mindfulness has given them. You will leave the islands feeling relaxed and reconnected to the natural world.