Sales Have Ended
Registrations are closed
This meeting is no longer accessible for registration.
Sales Have Ended
Registrations are closed
This meeting is no longer accessible for registration.
About this Event
Take The Stress Out Of Your Email Marketing
In this talk, guest speaker Bec McFarland will be sharing why email marketing is so important for every business. She'll also let us in on her best tips to make your own email marketing as easy and fruitful as possible.
You'll be left feeling motivated to get started with email marketing for the first time, or take your email marketing strategy to the next level.
About Bec
Bec McFarland is passionate about helping you find your own personal flavour of fulfilment. Having opened her career coaching practice, Pop Your Career, five years ago, Bec knows that you probably didn't start your business because you're interested in business - in fact, the business "stuff" often gets in the way of you doing what you love. This is why she recently launched her second venture, Pop Your Business.
As a self-confessed nerd, Bec gets way too excited about helping her clients to implement systems, processes and strategies to manage business tasks, automate client acquisition (without being skeezy!) and increase profit so they can focus on what really lights them up. She has a wide range of business interests including design, personal branding, email marketing, launching and more. Bec delights in making the impossible seem possible and supporting her clients to embrace technology, even when it doesn't come naturally to them.
Bec's clients enjoy her sense of humour, her wide breadth of knowledge and her ability to make even the most complex tasks manageable. Her community is supportive, engaging and thrives with her cheeky way of pushing people outside of their comfort zones to achieve real, tangible results.
Bec is a DISC Advanced Accredited Consultant and Facilitator, NLP Master Practitioner and Adesso Practitioner. She also holds qualifications in business, management, human resources, and learning and development. She lives in Canberra with her husband, pooch and two adorable bearded dragons.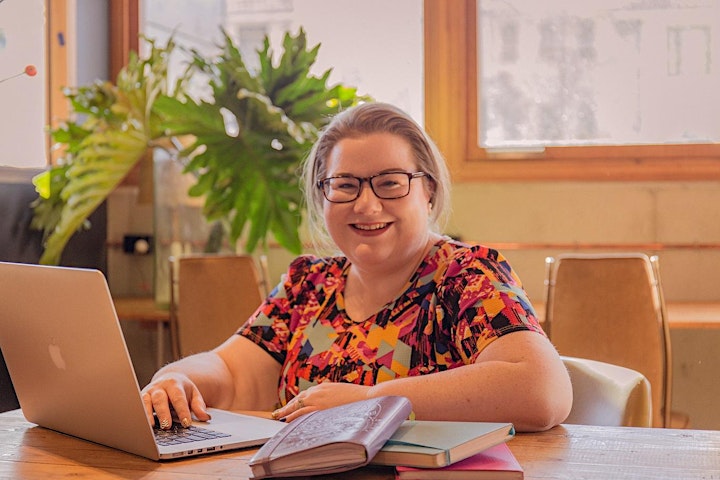 Ocean Network goes Virtual
As a response to the QHA regulations for hotels in Queensland, our Meetup host The Belvedere Hotel is required to make changes to their event bookings. The Ocean Network has been effected by these requirements and until community information regarding Covid-19 allows us to return to The Bel, we will host our events via Zoom video conferencing.
What does this mean for you?
To participate in Ocean Network Meetups from the comfort of your office or home, you will need to register your attendance officially - which will then send your access link to our 7:30am Virtual Meetup. You will receive this link in the confirmation email. It is important that you check your email and spam inbox to make sure you receive it and add it to your calendar.
What if I haven't used Zoom video conferencing before?
Don't panic! All you need to do is click on the access link you receive in your email at 7:30am on Tuesday 14th July (if you don't save it on your calendar, so don't delete the email).
If you open this link too early, you will see a pop up screen letting you know Leanne and Kirsty are yet to start the virtual event. Just wait until it starts and you see them on your screen.
If you don't have a web cam on your laptop, computer or phone/tablet, it's OK. You'll still be able to see us.
We are excited that our events can still be held virtually so that we can continue getting together to discuss all topics relative to business. What a way to be introduced if this is your first time!
Read the details about our guest speaker's topic below. And don't forget to register - places ARE LIMITED. Zoom video conferencing really does limit our capability for many people to watch at one time, register sooner rather than later!