Description
A couple of hundred years ago and a bit, all was well in Aboriginal Australia. People thrived and life was good, people were happy.. and then … all hell broke loose.
The Aboriginal story is often buried deep beneath the accepted 247 year Australian historical narrative. It's not that the Australian story is wrong, it's just that it's one-sided. Aboriginal filmmaker Trisha Morton-Thomas, bites back at Australian history in this inspired satire.
Captain James Cook, a hero to most Australians but a thief to Aboriginal people, stole the continent with a British flag. The Aboriginal people had no idea what Cook was up to. They continued on with their lives, blissfully unaware that their 80,000 year kinship with their lands was about to be tested beyond their worst nightmares.
Aboriginal people fought back against white domination, but numbers and guns were against them. In a long, ugly war, brave men, women and children died in defence of their country, yet the European narrative buried their heroic stand and failed to mention their names and deeds.
And yet the voices of Black Australia would not be quieted. The concept of reconciliation became an ideological mantra and a political issue, and their spirit and resilience lives on.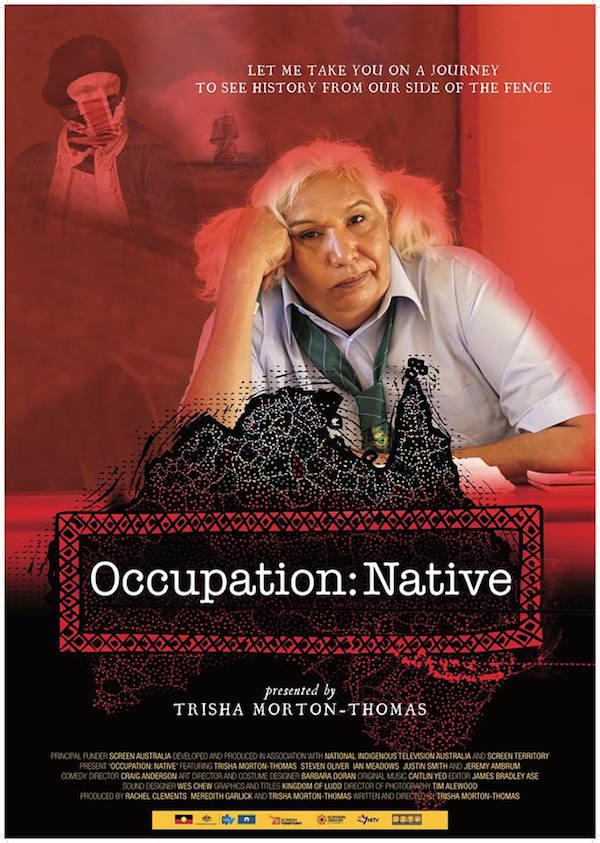 This event also features two short films!:
RINGTONE
In a world where everyone has a mobile phone, a personalised ringtone can say a lot about you.
Welcome to the once-remote Aboriginal community of Gapuwiyak in northeast Arnhem Land in the Northern Territory, where individual ringtones reveal rich insights into lives of the Yolngu people.
From ancestral clan songs, animal calls and birdsongs to hip hop artists and gospel tunes, a Yolngu ringtone always comes with a great story. It might be the music a young woman dances to in a city nightclub, or a clan song invoking memories of ancestors and country.
Yolngu people are renowned as first-rate storytellers with a keen sense of humour. In Ringtone, various individuals talk directly to camera as they reveal the advantages and perils of their new connectivity.
Made collaboratively by Miyarrka Media, a new media arts collective of Indigenous and non-Indigenous filmmakers, Ringtone is a beautiful, funny and surprising film about the place of mobile phones in a contemporary Australian Indigenous community.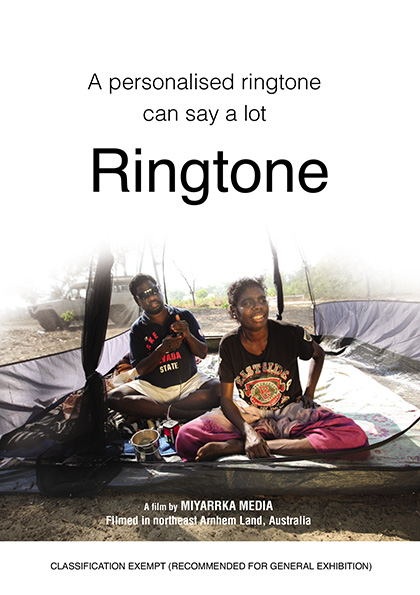 LAND DOWN UNDER
The great Arnhemland Band Nabarlek a few years ago did a cover version of Men at Work's classic hit "Down Under". A few years later kids from their community - the Bordoh clan from Manmoyi, Arnhem Land - did their own version of this classic Aussie pop song.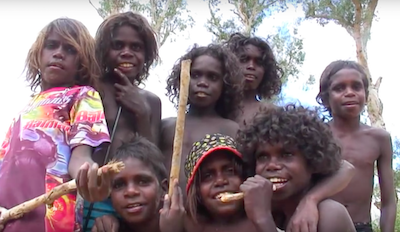 Duration:
'Occupation Native' (52 min)
'Ringtone' (30 min)
'Land Down' Under (4 min)
Total event duration = 86 min

No ads or trailers:
Please note that since we hire cinemas for our screenings, there are no ads or trailers shown before the film. The film starts on time at the advertised commencement time shown on your ticket and on the event page. Please arrive a little before the advertised start time so as not to miss the beginning of the film.

Investment:
A portion of your ticket purchase supports the film maker! Thank you for supporting independent film making, and helping educate and build awareness :-)
Adults = $23 + evenbrite processing fee
Concession (Students & Pensioners) = $18 + eventbrite processing fee

Refund policy:
* Please note that tickets are NOT refundable if you change your mind or are unable to make it on the day. Your tickets cannot be changed to another date. They may however be given to a friend to attend.

Getting there:
Please consider using sustainable transport (train/bus/bicycle/walk) to travel to the venue :-)
Train/walk: The cinema is 15 mins walk from Kotara train station
Parking: Plenty of parking in the shopping centre car park.
Accessibility:
The venue and theatre are wheelchair accessible. If you require a wheelchair spot please email us via team@filmsforchange.com.au

Enquiries:
team@filmsforchange.com.au

Connect with us online :-)
Subscribe to Films For Change Email Invites for future events
Follow Films For Change on Facebook