Description
---
OBrien Summit 2019 - A Conference for all the people of OBrien.
The theme for this year's Summit is "Resilience".
Our people within OBrien Real Estate have had to adapt to a
changing market place other the last 12 months.
So our focus for Summit 2019, is building resilience within yourself.
Over 1 day; our people will learn techniques from highly renowned
subject matter speakers, providing pathways to draw inspiration on
maintain their core purpose & integrity in the face of changing
circumstances.
Our people will also hear from industry leaders such as our very
own Tanja Neven-Jones, Vasilli Hadzellis from Core Property
Management Consulting & Sam Rigopoulos from Jellis Craig.
View the Summit Website for further Information:
www.obriensummit.com.au
Dress Code: Corporate Uniform Business Attire
See below for a snapshot of the event: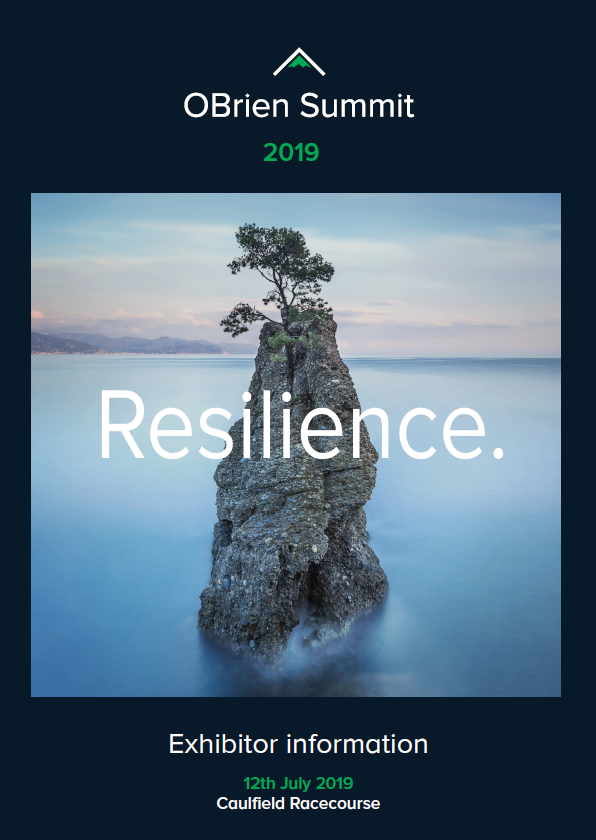 Key Note Speakers.
Emma Davenport Facilitator
Alan Pease Communication Expert
Tanja Neven-Jones OBrien Real Estate Elite Agent
Vasilli Hadzellis Core Property Management Consulting
Sam Rigopoulos Jellis Craig Listing & Selling Director
Michael Crossland Inspire the Fire Within
Rabia Siddique Inspire, Empower & Transform
Early Bird Tickets sales close until 5pm 21st June 2019. Tickets discounted to $307 INCL GST each
After Early Bird Sales ends, regular ticket prices revert to $339 INCL GST each