R2 Designs is proud to present our very first solo art exhibition "Oasis", featuring Aliki Kapoor.
About this event
"Oasis is a series of works that are influenced by everything Summer.
Sunsets, palm trees, ocean colours and tropical botanicals. The beauty of Summer and the feeling of warmth, freedom and a sense of calm"
Aliki K is an Australian artist from Melbourne. She was formally trained in fashion design, earning her a Bachelor of Art in Fashion Design at RMIT Melbourne.
She worked in the rag trade as a product designer and buyer for many leading apparel brands. Aliki progressed from fashion and shifted her creativity to art and painting. Her experience working with colour, trends and design is reflected in her work.
Her style is free flowing, intuitive, colour driven and full of spontaneity.
She combined her love of architecture, nature, fashion, textiles and interiors as inspiration in all her artworks.
Aliki is a full time artist and operates from her small creative space in inner Melbourne. Her original artworks are currently sold and exhibited in galleries and interior retailers across Australia.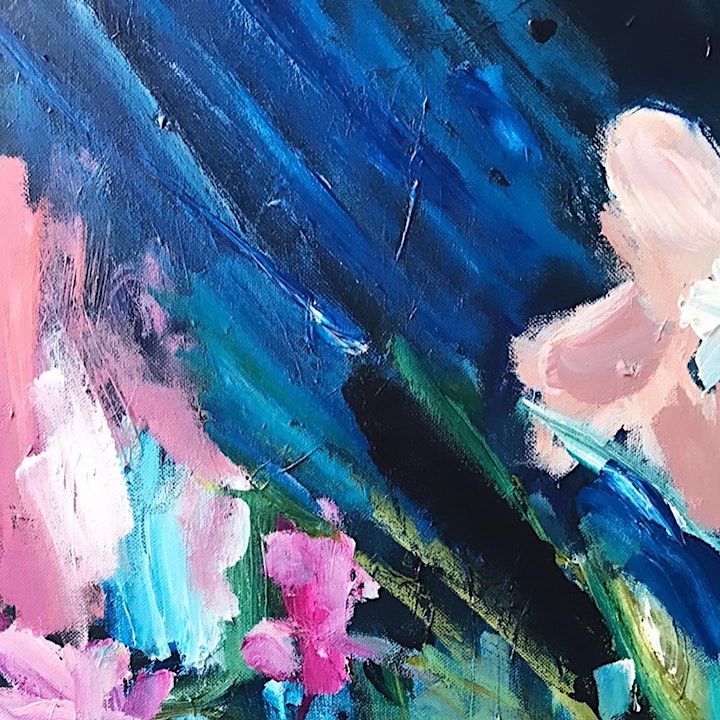 R2 Designs is proudly Australian and supports local artists and artisans.
Our exhibitions are a beautiful experience, including live music from Melbourne artist, Angela Librandi and band, prosecco on tap from the fabulous Prosecco Van and grazing table by the amazing sisters from the Mornington Peninsula, The Grazing Sisters. Aliki herself will also be live painting on the night!
Situated in The Nook Gallery, a purpose built art gallery, built especially for exhibitions.
We are expecting a beautiful evening and hope you can make it! Bring your friends and let's have some fun, surrounded by beautiful art that can be purchased on the night! Please register you interest below for your free tickets...
Big love,
Gracie and Aliki x