Sales Have Ended
Ticket sales have ended
Thank you for entering this awesome event, we look forward to seeing you on the trails NYE for some fun running and celebration. Safe training, keep well and stay injury free. Trailsplus Team
Sales Have Ended
Ticket sales have ended
Thank you for entering this awesome event, we look forward to seeing you on the trails NYE for some fun running and celebration. Safe training, keep well and stay injury free. Trailsplus Team
Description
TrailsPlus Midnight Madness Series Race 2
New Years Eve rock around the clock
MONDAY 31st December
5km - 10km - 21.1km - 42.2km - 50km - 6hr Events
NEW - 1.5km Hill Climb
START TIMES
PLEASE DOUBLE CHECK OFFICIAL WEBSITE
3PM - 50km
3PM - YY15 - 1.5km Hill Climb Flinders Peak Challenge
4PM - Marathon
5PM - 5km
5PM - 6Hr
6PM - 10km
7PM - 1/2 Marathon
Race 2 of the Midnight Madness Trail Series wil be conducted at the You Yangs Regional Park Little River. The series consists of 3 proposed races, Halloween Howler, New Years Rock around the Clock and Australia Day Midnight Rambler. Each race is to be entered individually. Each additional race will open for entry on completion of the previous event. A perfect location for the beginner trail runner, yet challenging and testing for the more experienced with several distances on offer.
A Simple Formula for fun on the trails
The races are organised almost like all other trailsplus events
But we want to focus even more on that fun relaxed party type feel, so bring the rug and some nibbles and drinks. The course is a 5km loop, a combination of downhill single track and rolling management trails, with the odd challenging and rewarding climb and better decent with views. There will be visible fireworks all aorund the bay from Melbourne to Geelong.
What should you bring
If running at night you must have a head torch with spare batteries,
You should come dressed for the weather, Hot or Cold and have a change of clothes available
As always Volunteers are the key to successful events.
If you would like to help out on the day please let us know. We would love to have you helping as a volunteer.
Supporting CanTeen
All Trailsplus events donate $1 of each participant's race entry fee to CanTeen, the Australian organisation for Young people Living with cancer. You can choose to donate a little extra during the entry process if you would like too.
Our events are small
We like that, especially our night runs, if you dont often get to podium this could be your moment in the sun or under the moon as it may be.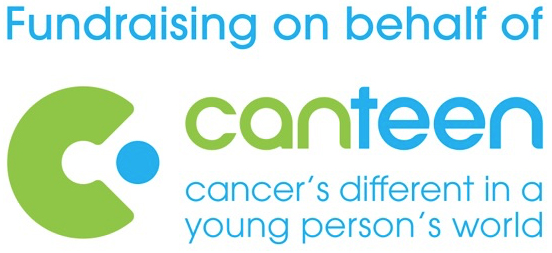 FOR FULL EVENT DETAILS
VISIT WWW.TRAILSPLUS.COM.AU/NYE
EVENT SUMMARY
Race Schedule
Please note that registration takes place in the hour prior to your race time and pre race briefing is compulsory. If you arrive late you can still run but your time may be recorded from the official start time. Bibs and pre-ordered merchandise will be collected at registration. If merchandise is not collected, a postage fee will be charged for items to be posted. We do not post out bibs or items pre race
Presentation Times (approx)
Presentation will take place approx. 30min after 3rd place male/female in each event finish, hopefully.
If you have performed well and are a podium finisher, please allow time to attend the presentation and receive your trophy. Each winner not only receives a trophy but some great sponsor prizes, you have to be present to receive these additional prizes. Depending on field sizes 2nd and 3rd trophies maybe be awarded
RACE BIBS
Please note that race bibs and merchandise are not posted pre event.
Race Bibs must be collected on race day at registration,
this ensures we know who is present on the start line
An "Info Pack" will either be posted on the website or emailed to all competitors
in the days leading up to the race if there is any last minute changes that need to be conveyed,
otherwise all relevant information can be found on the website.
Remember the Night series are fun events and more of a celebration along with recorded official times. A unique medal is provided to finishers.
FOR FULL EVENT DETAILS PLEASE VISIT EVENT WEBSITE
www.trailsplus.com.au/halloween