Description
The Sydney Local Health District (SLHD) Multicultural Health Service, CASS and Ashfield Library present this Nutrition workshop.
Topics include: 内容包括
What is a balanced diet?
什么是均衡饮食?
Healthy eating tips
健康饮食锦囊
Why is nutrition important for older adults?
为什么健康饮食对老年人重要?
When: Thursday 21 September 2017
日期: 21/9/2017(星期四)
Time: 10:00am -12:00pm
时间: 上午十点至中午十二点
Venue: Ashfield Civic Centre,
Meeting room 1 & 2
260 Liverpool Rd, Ashfield NSW 2131
地点: 艾士菲图书馆, 260 Liverpool Rd, Ashfield
Language: Mandarin
语言: 普通话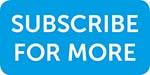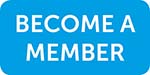 Photo and video consent information.
Inner West Council is strongly committed to ensuring people with a disability have equal opportunity to take part in local activities and have fair access to Council and community programs, services and resources. All Marrickville Library branches have step free entry, though please note there is no accessible toilet at Stanmore Library.