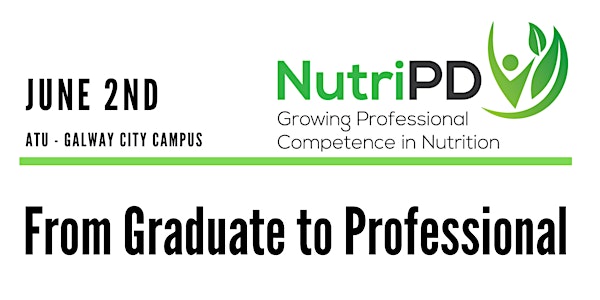 NutriPD Seminar - From Graduate to Professional - In-person Tickets
Location
Atlantic Technological University
Old Dublin Road
Galway
Ireland
NutriPD are delighted to announce their second seminar 'From Graduate to Professional – making the transition smoother for nutritionists'.
About this event
Register now to attend the free 'From Graduate to Professional' seminar held at ATU, Galway, Ireland, on Thursday June 2nd 2022 - this page is for in-person registration!
'From Graduate to Professional' is all about providing necessary upskilling needed for employment in today's workforce as well as an insight into career opportunities and how to find a job. This seminar has been designed with nutrition graduates and early career nutritionists and researchers in mind to help make the transition to nutrition professional smoother.
This is a free event taking place on Thursday June 2nd, on the ATU Galway Campus in Room 347 with doors opening at 9:45am.
The programme for the events and list of our guest speakers can be seen below. As you'll see we have created a programme of events to empower and upskill in the areas of career preparation, freelance nutrition and consultations, social media, career opportunities insights and more.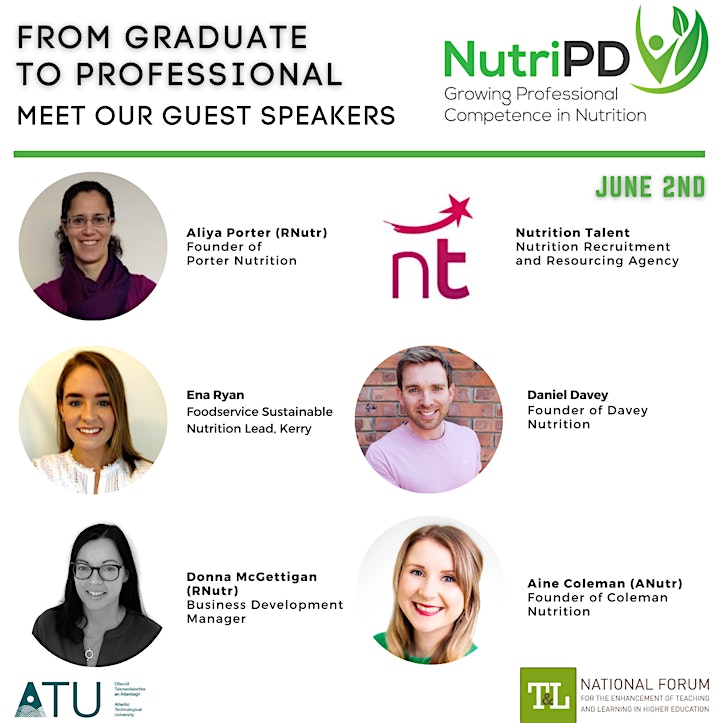 Spaces are limited, so please register here to avoid disappointment.
This ticket is for In-Person attendance.
For an Online Ticket please click here.
If you are unable to attend , please let us know by contacting us via email - sarah.odonovan@gmit.ie
For more information about the NutriPD project please visit our website.
#NutriPDATU #NFSeminar
This will be a hybrid event with attendees choosing to attend in-person or online. This Eventbrite page is for those wishing to attend in person.