Nurturing Sisters Circle - Mooroolbark

Friday, July 17, 2020 from 12:30 PM to 2:30 PM (AEST)
Event Details
Fostering Connection for Women
We will gather to experience a community of women's wisdom, fun, laughter, light-heartedness and creativity with others.
We offer...

A safe space for women to express and grow

Qigong

Meditation

Monthly topics for discussion

Creative Activities

Light refreshments.
This event will be running monthly for 10 months (Feb to Nov 2020).

Cost: $20 per session*
* Additional Eventbrite booking fees apply.

When & Where

Mooroolbark
31 Freshfield Ave
Mooroolbark, Vic 3138
Australia

Friday, July 17, 2020 from 12:30 PM to 2:30 PM (AEST)
Add to my calendar
Organizer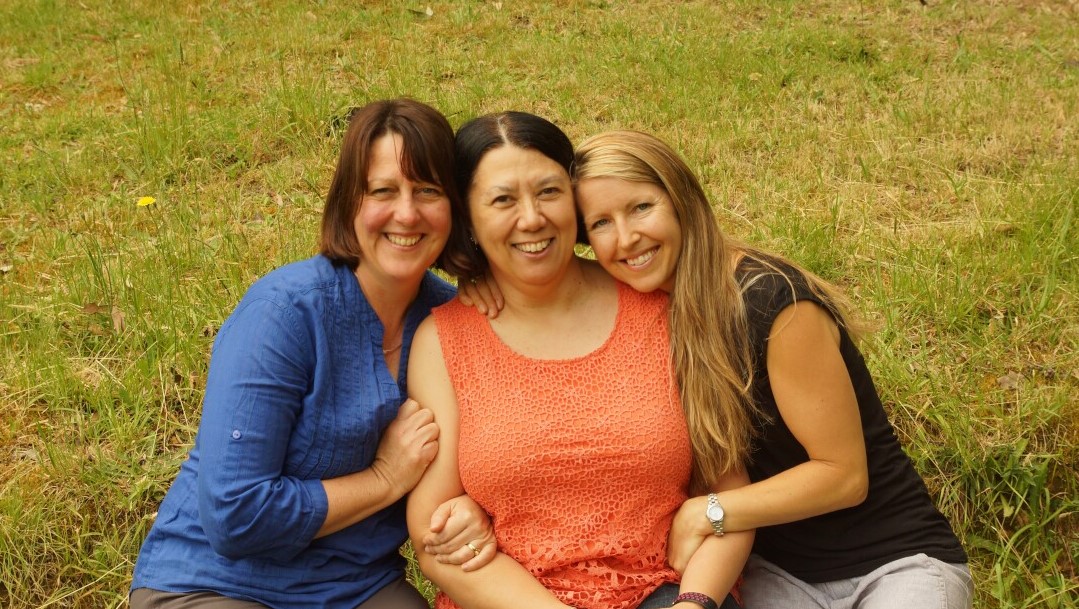 Tania, Pauline & Leah 
Tania, Pauline and Leah are three soul sisters that share a common dream of fostering a safe space for women to find connectedness together. Each is a professional in her own right within various areas of the Health and Well-being industry.  They have recognised the need for a stronger sense of community amongst women, especially in these fast-paced times.
Their intention is to create a safe, open and light space for women to come together to explore and expand, both as individuals and as a collective group.
"The power of community to create health is far greater than any physician, clinic or hospital."
Mark Hyman
This is their way of giving back to the community, supporting each other as women and providing this support for other women as well. Together they bring a great variety of qualities to help make these gatherings fun for you. 
Their biggest desire is to help you their Sisters, by providing a safe space to support one another, to express freely and create a  place to have time out for yourselves.
When 'I' is replaced by 'WE'... 
Even 'ILLNESS' - Becomes 'WELLNESS'
Tania is a Homeopath and Kinesiologist - who has been working in the industry for more than 20years, with extensive experience supporting women and children.  She brings many different forms of energy healing, a love of helping her sister women prosper, along with finding peace and harmony in their lives.  She is really excited to be able to share her knowledge, her learnings, understandings, discoveries and her heart from her many sessions working with these sisters.
Pauline has worked in Community Mental Health for over 4 years and been involved in the Community sector for over 13years. She is passionate about working with people and uses a strength-based, person-centred approach, as they explore and find what they need to live a more satisfying and empowering life. She knows, and imparts, the value of a deeper connection with Self and the importance of self-nurturing. Pauline is fun-loving and believes that humour, laughter and music are some of the best life tools. She would love to share with you what she has learned, hear about what you have learned and share in the journey with you.
Leah is a Qigong teacher and Health and Wellness Coach - who specialises in coaching and teaching practices that promote self-healing, body-mind-spirit harmony, sustainable health and approaches that lead to a joyous and fulfilling life. She is passionate about encouraging a deeper connection with self, tuning into the body's innate wisdom and helping women cultivate the strength and energy to focus on what they value most. Leah welcomes you with open arms and offers support, positivity, care and kindness. 
Each of them is happy for you to contact them, get to know them and find out more.
Tania - 0413 026 817 or tania@nurturingsisterscircle.com.au
Pauline - pauline@nurturingsisterscircle.com.au
Leah - 0407 879 138 or leah@nurturingsisterscircle.com.au