Nurtured by Nature : A 3-day self-care, walking and wilderness retreat in the Blue Mountains hosted by Live.Well.Wild.
About this event
This 3-day holistic wellness experience combines 2-days of hiking on the Six Foot Track, Blue Mountains, with 1-day of rest and wellness activities at our private 100 acre wilderness camp, Little River.
What to expect:
Day 1: Meet at the Explorer Tree Katoomba where we take time to get to know each other before hiking the first half of the Six Foot Track. You are treated to a wonderful catered lunch with cold drinks at the Cox's River Campground before climbing up to our private glamping camp, Little River. Once we arrive at camp, settle into your glamping tent where you will spend the night in a real bed after a hot shower. Eat dinner around our campfire, star gaze, share stories and make connections.
Day 2: Spend the day nourishing your body, mind and soul. Do as much or as little as you want. On offer:
- Meditation and yoga
- Nature therapy/Shinrin Yoku
- Rapid Transformation Therapy
- Individual massage & reiki
Day 3: We hike back to Katoomba together.
Note: This is a complete digital detox. There is no mobile reception, wifi or power points at the camp.
Who is this for:
This small group retreat (just 6 spots) is for anyone who has the desire to nourish, reset, transform or to just be with what is. You may be at an inflection point and seeking answers from within, you may be carrying grief, on the verge of burnout, seeking self-care, wanting to experience joy and awe or to be part of a community. Whatever you bring with you is welcome. We see you, we hear you and we will hold space for you.
This retreat is open to all genders and all ages over 18 years. As day 1 and Day 3 of this retreat include strenuous mountain based hiking it is comfortable for those can hike 22km over 8 hours.
Your hosts:
Introducing Christie Little
Hello, I am looking forward to meeting you and getting to know what makes you, you. It will be my privilege to be one of your hosts should you choose to join this retreat.
There are many things that make me, me. You will get to know me as we spend time together. It is not just my education and lifelong commitment to professional development that has prepared me for this role as your host but it is also my lived experience, the grief I carry with me, the ways I have been loved, my passion for nature and my impossible quest for perfection.
I have worked for more than 15 years in the leadership, resilience and wellbeing space, supporting many women and men to transform their lives. I have owned and operated two wonderful corporate coaching consultancies, having been lucky enough to sell one of them to KPMG. I have worked within global management consultancies and learnt a lot about people over many years. I have built my expertise with certifications in many areas of healing and wellness so I could meet my clients where they were at. These include mindfulness, biofeedback, yoga, somatic coaching, nutrition and wellness coaching, Nature therapy, permaculture, psychotherapy and counselling.
I now work in the retreat space as a response to what I was hearing from my clients and friends, they were exhausted, needing space to hear their inner wisdom, to reconnect to themselves and their passions, a space to be seen and heard, a space to be with the entirety of themselves - sorrow, pain, joy, forgiveness, anger, gratitude, love and happiness. And in large part, I moved into hosting retreats because it is what I needed. After the traumatic death of my husband, Hamish, I travelled the world looking for a place where I could feel safe and nurtured, where I could make sense of what had happened, where I could begin to heal. And when I could not find it in Australia, I decided it was my responsibility to create that safe space for others. And so, here I am. Ready when you are.
In case you are interested in the details of my professional development, I have been lucky enough to learn from the best:
Studied Nature Therapy with Amos Clifford, author of Your Guide to Forest Bathing: Experience the Healing Power of Nature and founder of International Association of Nature and Forest Therapists, becoming the first certified guide in NSW.
Studied 200 hour yoga teacher training with Tara Judelle founder of the Embodied Flow international school of Yoga. Certified in Hatha Yoga.
Certified in Positive Neuroplasticity training by founder Dr Rick Hanson. Author of the three best selling books, Hardwiring Happiness, Buddha Brain and Resilient.
Studied permaculture with founder David Holmgren at his property in Hepburn Springs.
Travelled to Seattle to study and become certified in biofeedback and psychophysiology with Dr Paul Lehrer.
Certified in Somatic Coaching from Coaches Rising, a program where I learnt from, amongst others, Amanda Blake, author of Your Body is your Brain.
Introducing Trevor Torrance
Hi! Welcome, I very much look forward to sharing the journey together as we get to know one another over the days. I look forward to being one of your hosts, if you choose to join us.
Over the days that we spend together you will get to know me, who I am and why I am doing these retreats. I have spent this lifetime in pursuit of compassion, awareness and kindness to self, society and this planet. At 54 you can imagine that there have been many experiences in this life that make up who I am today, but as importantly why I find myself doing the work I do each day, here with you. The torments of my childhood, set me on a path desiring 'fame', it was my escape.
I achieved fame in the form of professional basketball, playing in the Australian National Basketball League and representing my country, when basketball was at its peak in the '90's. I was one of the local 'heroes' for the Perth Wildcats, groomed at 20 by the club to be front and centre for the brand, on and off the court. Fame wasn't the 'escape route' that I had thought it was going to be. All I needed to do was pick up one of those weekly gossip mag's that my mum read when I was a kid, to find that out.
Before I go any further I need to be completely honest, achieving a dream, living that life, was amazing, incredible experiences, life lessons that are how I got to be here today, who I am today.
Being a professional athlete and living a life in the eye of the media and public, I quickly had to learn how to use the intensity of my emotions that came from losses, playing a poor game, reading negative media, daily public scrutiny over my playing but also my personal life, judgment etc and use it as a wave to ride, not get dunked, swamped; although I did lose my breath on many occasions … finding the resilience to bounce back, quickly and frequently. Don't get me wrong we won championships, back to back, there were amazing times and it was these you kept in the back pocket to call on when needed.
That all started at 19 and at 27 I was ready to leave but didn't know what, like most athletes. I started out in the healing arena, massage, nutrition, naturopathy, reiki. However life-style pulled me into the corporate world where high performance was expected, the familiarity of teams, reward, achievement; my DNA of self-motivation, self-discipline, team building, 'winning' and resilience. I then spent over two decades of working around the globe in the corporate world in leadership development, team effectiveness, wellbeing and personal growth. I have worked for large multi-national organisations across a variety of sectors in global and regional roles.
I returned to Sydney 5 years ago, newly married, first child on the way; a slightly complex story, after being in London working in another global position. I had known and felt for sometime that I needed change, being 'called' but I wasn't really listening or ready to hear or take action. After 5 years of various roles in Sydney I met Christie, another wonderful story to share. Christie lent me a book; The Secrets of Aboriginal Healing. Literally, my soul woke up and from there the path has led me here, Live.Well.Wild.
I am a qualified massage therapist, nutritionist, Reiki master, Rapid Transformational Therapist (hypnotherapy), accredited ICF and NLP personal coach.
Live.Well.Wild
Offering nature based small group and solo retreats, forest bathing sessions, holistic coaching, counselling and psychotherapy.
Investment:
$850 per person plus GST
Inclusive of:
2 x dinners and drinks. 3 x packed lunches, 2 x breakfasts. 2x Energy snack packs for hiking days. Fruit, nuts, coffee, tea and water. All meals are healthy simple and plant based
2 x nights accommodation in a shared Lotus Belle or Sibley Glamping tent. Max 2 people per tent in single beds with real mattresses and linen.
Shared camp bathroom with compost toilet and camp hot water shower
3 x days of coaching, healing and wellbeing activities
2 x guides (Christie and Trevor)
Opportunity to have your change of clothes driven in prior if you wish not to carry anything but your water while walking.
Does not include:
Transport to and from Katoomba
Special dietary requirements (we cater for vegan, gluten free, dairy free).
Contact: Reach out to Christie anytime by emailing christie@frontierwellbeing.com.au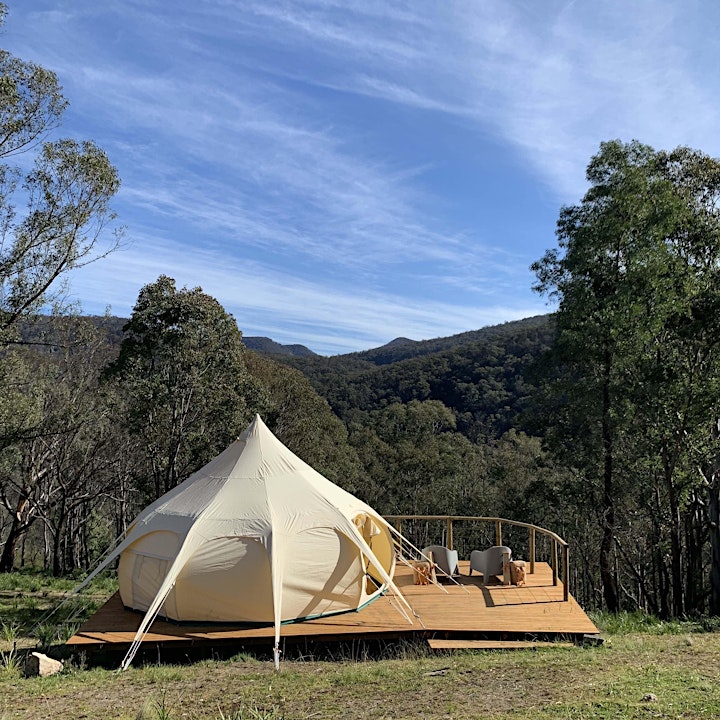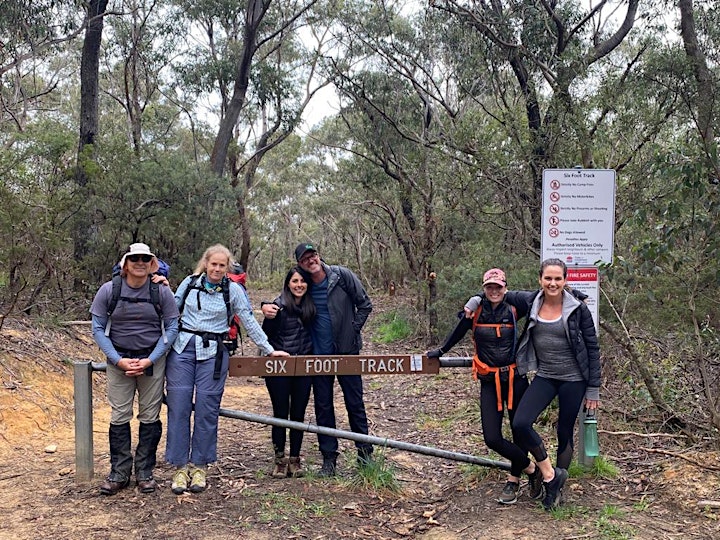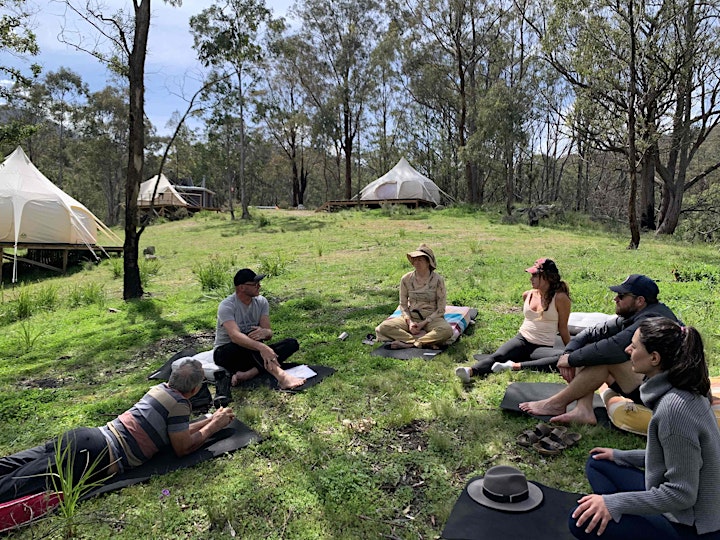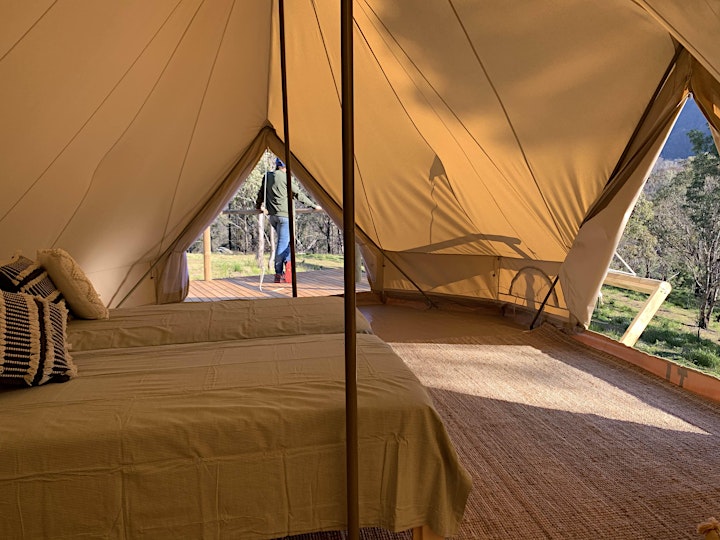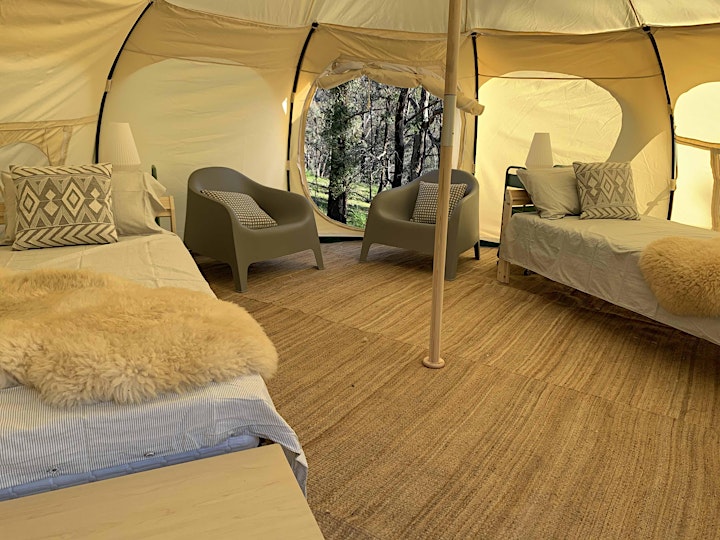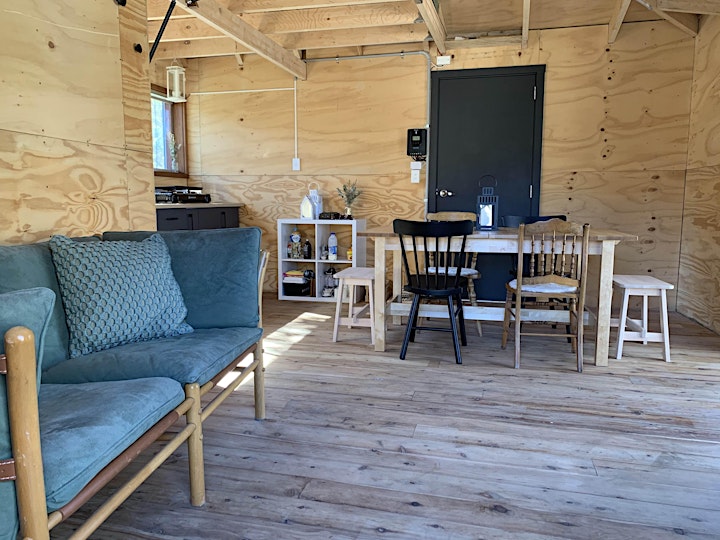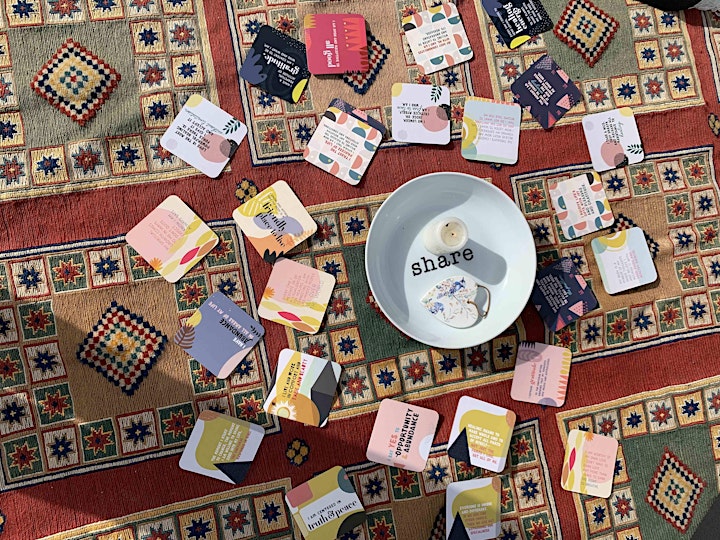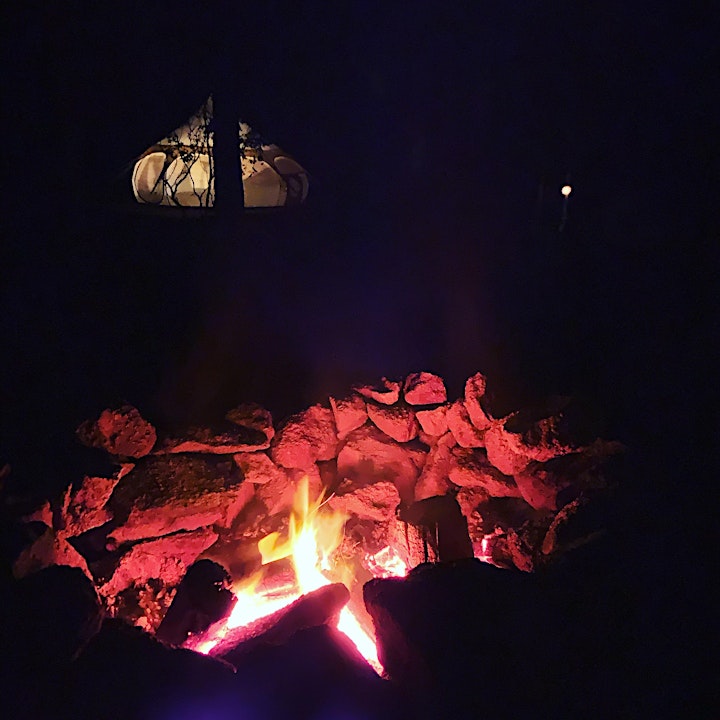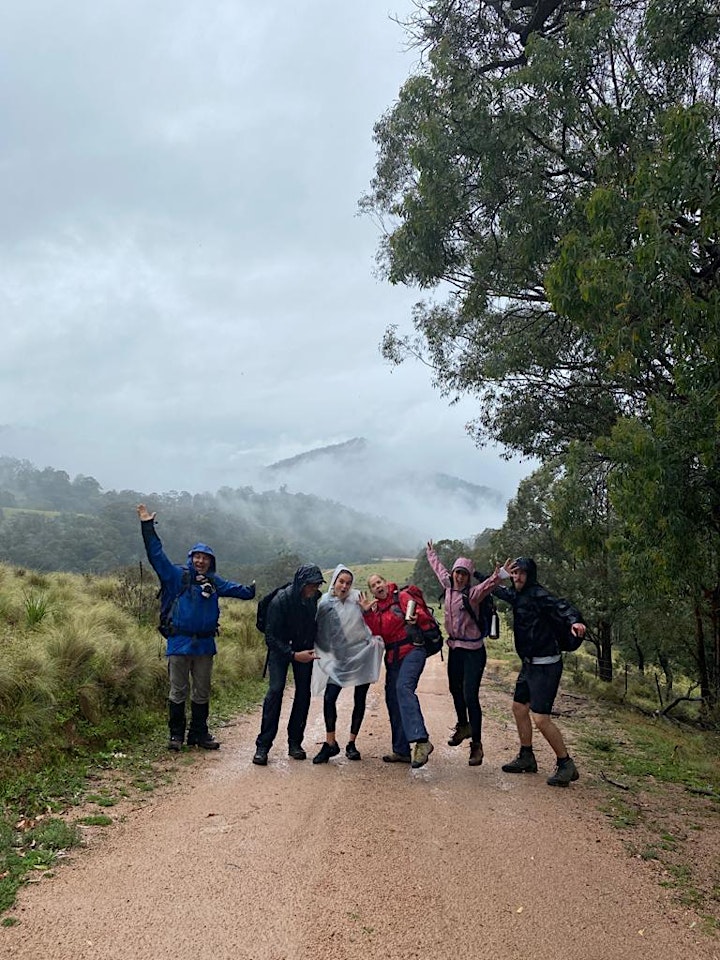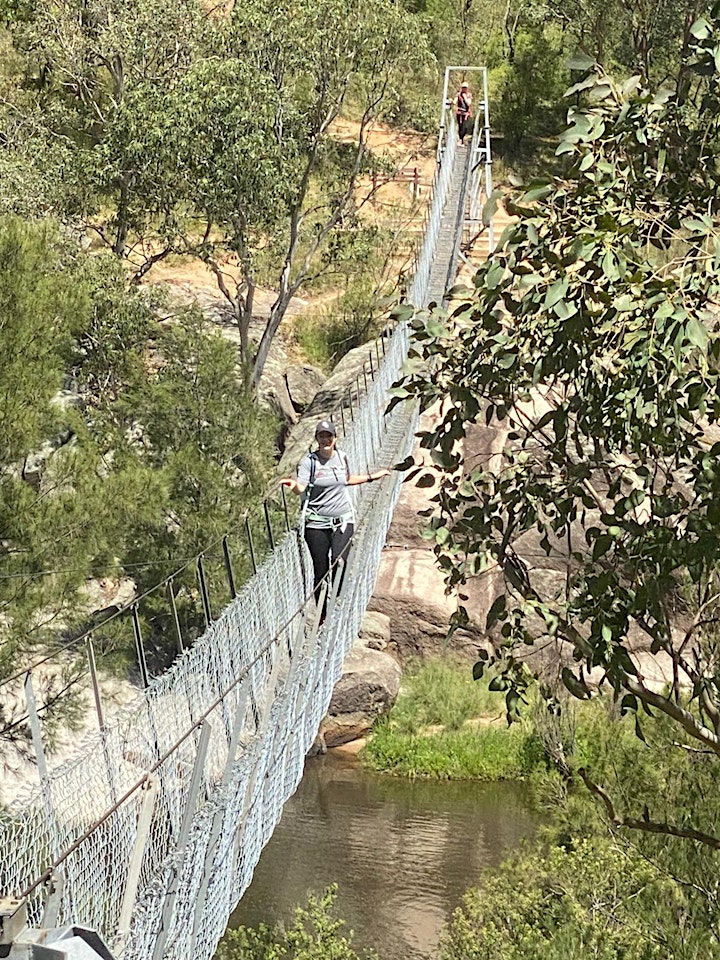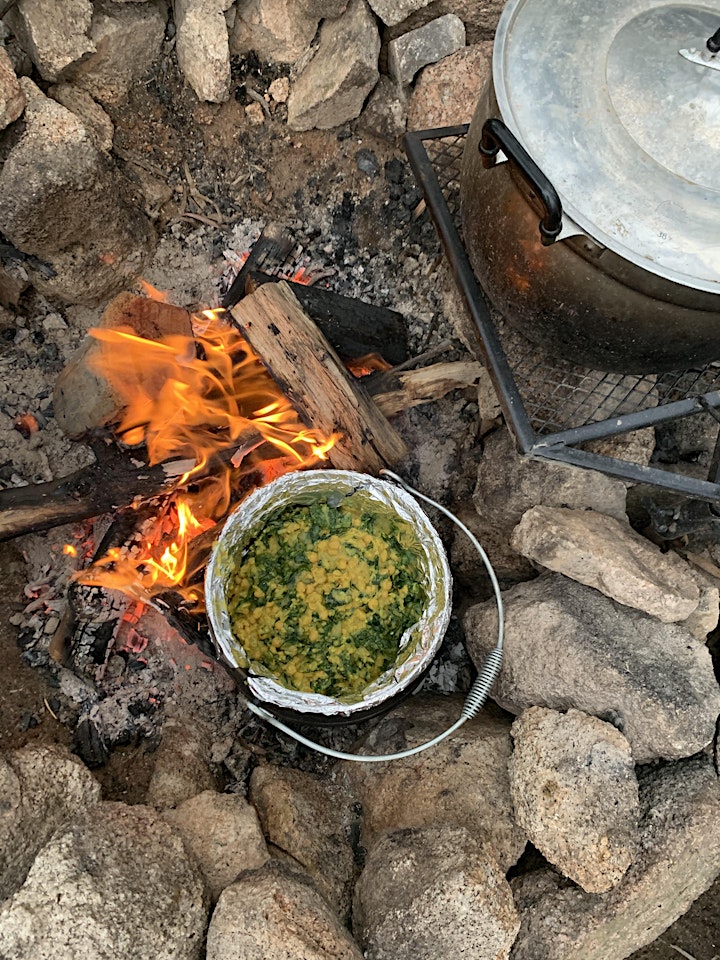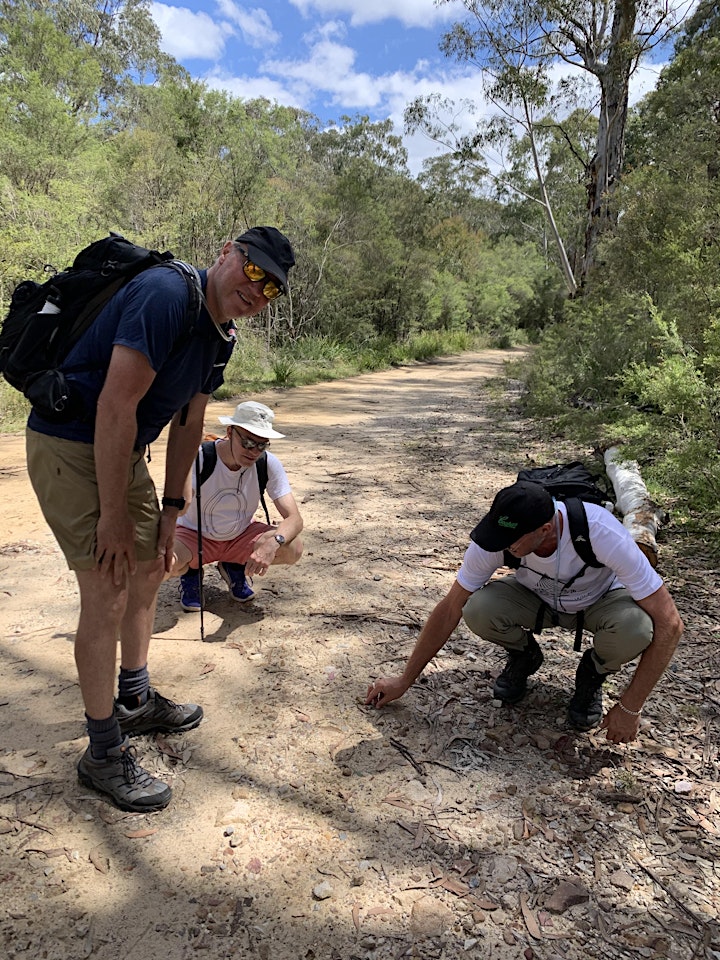 Organiser of Nurtured by Nature - May Walking Wellness Retreat - Blue Mountains