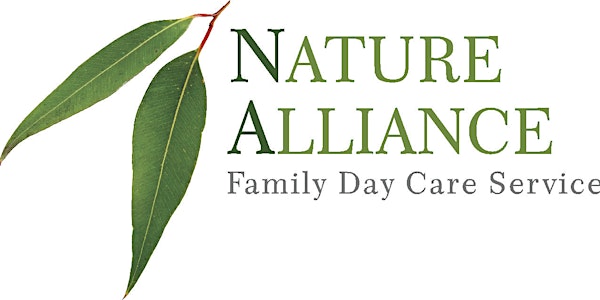 Nurture You to Nurture Others (A Circle of Wellbeing)
Location
The Vines Resort
Verdelho Drive
The Vines, WA 6069
Australia
Nature Alliance presents - Nurture You to Nurture Others Conference - Be amazed, be inspired, be positive, be curious .... be there!!
About this event
Presenters:
Louise Dorrat: Louise has worked in the early year's profession for over 35 years in a variety of roles including an Approved Provider for Family Day Care (FDC). She is the author of 3 FDC Business Manuals and informs the Victorian Department of Education and Training (DET) on FDC matters. Louise has a Master of Education and is currently teaching in Postgraduate early childhood studies at Melbourne University. (MEd, BTeach, Dip SSc).
Anthony Semann: Anthony is one of the founders of Semann & Slattery. Often asked how Semann & Slattery was established he often has a temptation to make up a story of some well-planned out business model and long-term investment strategy but the truth of it is that the business was born out of a desire to make a difference. No long-term planning, no business model and definitely not an investment strategy. And this desire to make a difference has been the fuel that has kept Semann & Slattery going for 23 years. Qualified as an early childhood teacher Anthony spent the first part of his career working in long day care programs eager to learn as much as he could about how to make a difference. It wasn't long after he began his career that he discovered the importance of equity and social justice as been a driving force in social change. He remains committed to naming out inequity, shifting practice towards justice and living a life that embodies all that he preaches.
Danny Ford: Danny is Noongar man and a senior traditional custodian of Wadjuk Country, with connections to the wider Noongar Country and Aboriginal communities across Western Australia. He is a qualified teacher and social worker and has considerable public sector experience after almost 30 years across a range of departments, including child protection, family support, housing and training. Danny has an empathetic and engaging presentation style and a track record of providing cultural awareness training, indigenous engagement advice and business services. He also sits on the boards of numerous Aboriginal community groups.
Christopher Phoenix: "Christopher is the Wellbeing specialist for Phoenix Support for Educators, and co-author of the Phoenix Cups book - The Phoenix Cups: A Cup Filling Story. He tours Australia and beyond delivering the Phoenix Cups model through a highly entertaining Workplace Wellbeing workshop and keynote presentation. Christopher is currently undertaking his PhD in Philosophy. He has appeared on Australia's most popular national morning television show Sunrise, has featured as the Commonwealth Bank's Australian of the Day, been interviewed on national radio station Triple M, and has been the subject of numerous national and international newspaper articles."
Niki Buchan: is Pedagogical Leader for Nature Alliance and an Educational Consultant, who works in Australia and overseas. She has a great love for the outdoors and for the past 35 years has been working with educators and children internationally in very consultative, naturalistic and sensorial environments both indoors and outdoors. Niki is a strong advocate for children's rights and believes in children having high quality childhoods with an emphasis on emotional wellbeing and resilience. Niki plans to be in attendance for the weekend and will be available to chat with you all throughout the conference.
Accommodation:
If staying at the venue, Educators are required to book and pay for their own accommodation and breakfast. Accommodation should be booked directly through The Vines and let them know that you are attending the conference as discounts will apply.