Actions and Detail Panel
Nurture better mentor relationships - Melbourne
Mon. 22 May 2017, 6:00 pm – 8:30 pm AEST
Description
Too often we find ourselves saying "I'm too busy to find a mentor"

Finding someone to give you advice on your career and professional goals, someone who will challenge you aim higher can feel too hard. Can anyone really do it all?



What if finding a mentor that gets you really wasn't that hard?
Join us. Hear from young professionals and industry leaders about what mentoring has done for them, how they have made them work, and what makes these relationships tick.
You could even come away with your very own mentor.
---
Monday, 22nd May
6pm-8.30pm
Melbourne CBD (TBC)
$58.47 (early bird)
$67.87 (general ticket)
---
Included is a light meal with a drink on arrival, run in our signature mini-coaching circles so you are able to get cosy with our presenters and get the best out of each session. It's the best way to fully understand how people have made mentoring work for them.


This event will give you:
Practical stories from industry leaders on how mentoring supports their career aspirations/development
Tips and strategies to nurture your perfect mentor relationships today
Networking after the sessions to meet potential mentors/mentees and grow your professional network
Why is this important? Mentoring is a priority for top leaders as research shows it helps you get promoted, increases your income, and makes you feel more positive about your career.


So why wouldn't you want to start exploring this right now?
Come along and find out what it is all about.
This Workshop is ideal for someone who:
Doesn't know where to start with finding a mentor.

Holds back from reaching out to potential mentors.

Gets stuck with how mentoring will help them.

Wants to understand how to step up in their career but is unsure where to begin.

Wants their staff to learn a vital set of business skills whilst getting to know other young industry leaders, and upsklling their staff on the importance of mentoring.

(Not looking for Melbourne? How about our other events in Sydney, Brisbane, or Perth?)

About your speakers: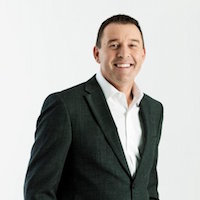 Stephen Cornelissen - CEO, Mercy Health + CEO of the Year

Stephen is an experienced health care executive who has worked in a range of roles in hospitals, community organisations and central bureaucracy in both metropolitan and rural settings in Australia and New Zealand. He is a a firm believer that mentors can assist with professional development as can cultivating culture of trust, collectivism and teamwork. Stephen was awarded the CEO of the Year and Health & Pharmaceuticals Executive of the Year at The CEO Magazine's 2016 Executive of the Year Awards.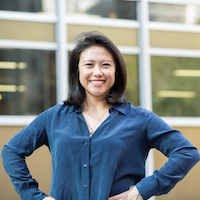 Jenna Leo - Founder + Director, Home Care Heroes
Jenna's focus and passion is revolutionising how people interact in the community, connecting carers with individuals who are elderly or need assistance due to a health issue. Through her journey as an entrepreneur in the ageing and healthcare industry, Jenna has built a solid foundation of mentors and advisors on her business journey.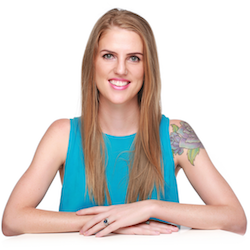 Samantha Bowen - Founder and Director, Acorn Network
When starting her journey as a young leader in the ageing and caring industry, Samantha saw minimal young employees in the workforce and heard excuses, such as young people don't want to work in here or it's too 'unsexy' ... Through the Acorn Network she has established a strong network of organisations, mentors, and supporters who understand the importance of bringing young professionals into the aged care industry. With 5+ mentors in her corner she is keen to share her insights and learnings on mentoring with you.



More speakers to be confirmed Tuesday, March 21st.
FAQ
I'm not really sure if I need a mentor ...
Perfect! This is the place for you to explore what mentoring really involves, how the relationship eveolve, and the benefits to you + your career.
I don't work in this industry ... can I still attend?
Of course! Though this event is for aged and community care leaders the stories, insights, and connections you make will be applicable to many different industries. Come along, build great connections, hear from industry leader that are passionate about mentoring and supporting others.
I don't think I'm 'young' or in the right management position. Is that ok?
Anyone with a passion for aged and community care careers is invited to attend. Students, CEOs, entrepreneurs, consultants, carers. All ages and from all levels of leadership are welcome to attend and connect with our passionate and driven leaders.
Is my ticket refundable?
No, tickets are not refundable, but you can transfer your ticket into another person's name so it doesn't go to waste. If you have questions about this then send us an email ASAP.
Who can I contact for more info?
If you have any questions, or get lost on the night give Samantha a call on 0488123125 or send us an email to info@acorn-network.com.au
I can't make this event!
Acorn Network hosts events around the country. Send us an email (info@acorn-network.com.au), subscribe to our newsletter to hear about our latest news, and let's work on hosting an event in your local area together.