Nungarin Museum's Wheatbelt Campfire Dinner Experience
Campfire Dinner Experience - eat by a campfire overlooking Salmon Gums; listen to the night sounds and hear the story of an ANZAC. Superb!
About this event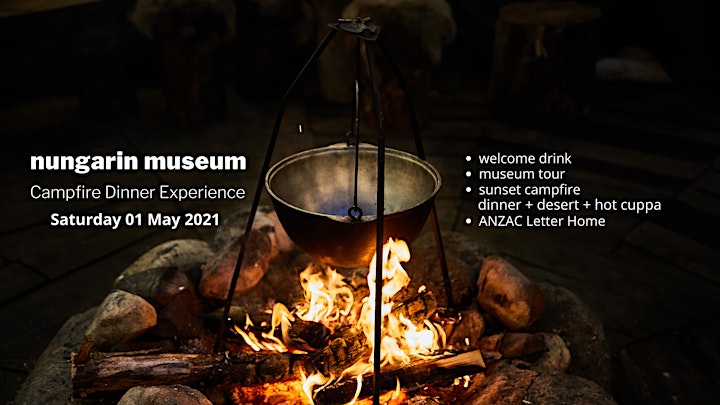 Our amazing Wheatbelt Campfire Dinner Experience will take you back in time to WWI.
Come and join us; sit and watch the sun set over the salmon gums and bronze gimlets. Listen to the galahs settling in for the night. Feel the warmth of the campfire and hear it crackle.
Listen to the words of an ANZAC in his letter home to a mate - he is both funny and sad in his descriptions of his experiences. Recent attendees described the event as "poignant" and said it "took them to the time and place".
Enjoy a welcome drink, a delicious hot meal with home made damper, and scrumptious dessert and a cuppa. Vegetarian/vegan option available on the night.
You will enjoy the campfire, the food, the company of others, THE WHOLE EXPERIENCE. Come and see what hospitality looks like in the Wheatbelt.
You can also look through our wonderful museum if you arrive early, or come back the next day for free entry (with dinner ticket). Ticket price includes museum entry.
Campfire Dinners are held on Nungarin Market Weekends so please stay the night and enjoy the fun of an old fashioned market on Sunday morning. Accommodation is available locally.
WHERE: Nungarin Army Museum
WHEN: Saturday 03 July 2021
TIME: 4.30pm - 5.30pm museum tour
5.30pm - 7.30pm welcome drink, campfire dinner and ANZAC Letter Home to a Mate
TICKETS: $40 per person
Includes museum tour, welcome mocktail, dinner, hot cuppa and campfire reading.
Only 16 tickets available – this is a fireside immersion event so numbers are limited.
PS: Nungarin Sunday Markets are on the next day - so book a room at the pub, park up your van or relax in a local B&B and enjoy all Nungarin has on offer.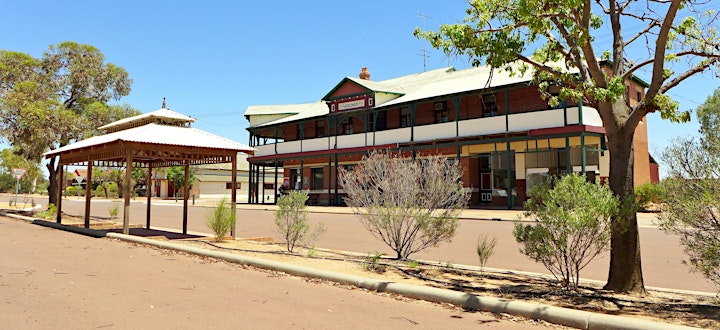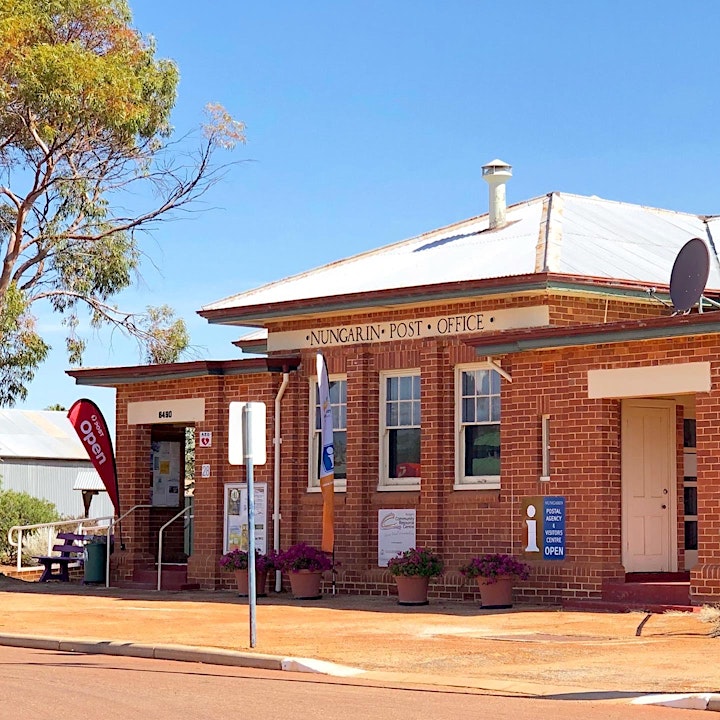 Contact the Nungarin CRC for local accommodation and any other queries you may have on your travels.
Organiser of Nungarin Museum's Wheatbelt Campfire Dinner Experience