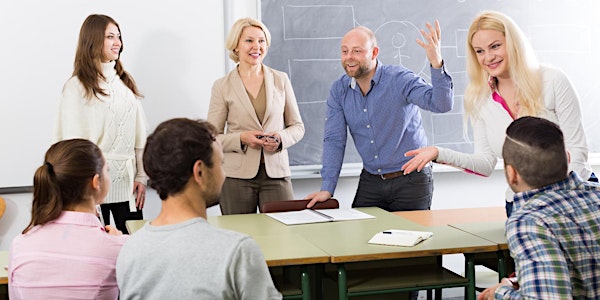 Numbers Aren't My Thing - Benalla March 2019 (NHVIC)
Location
Waminda Community House
19 Ballantyne St
Benalla, VIC 3672
Australia
Sales Have Ended
Registrations are closed
Thank you for registering. We look forward to meeting you at our event. Please copy the link below (and enter into your internet browser) if you would like to return to the Non Profit Training website. www.nonprofittraining.com.au
Description
Numbers Aren't My Thing
About this Workshop
Are financials like another language to you? Do you find it hard to understand what all those numbers really mean? Do you know which financial sheet to look at first?
Well this session will help. It's not like other finance sessions, which can make all the numbers seem utterly confusing. This session will guide you to learn the basic concepts behind financial reports and help you to understand what all those facts and figures really mean in a friendly, fun and supportive environment.
Designed specifically for board / committee members, managers, co-ordinators, and emerging leaders of small to medium size not for profit organisations, who do not have a financial background or a head for numbers.
This workshop will show that it's not as difficult to read and understand the figures presented in financial reports as you think, and before you know it you and your team will have the knowledge required to be able to read and understand your financial reports, and make better informed decisions around the finances.
What you will learn
Following the workshop, participants will be able to:
Understand all the finance jargon and terminology
Assess if good financial governance is in place for your organisation
Interpret the financial reports including the balance sheet, profit and loss, and cash flow reports
Develop your budget for the financial year
Calculate the organisations's financial health
Link the strategic plan to the budget and financial reports
Determine appropriate level of equity for you not for profit
Understand the financial controls required to protect your assets
What's Involved?
This program is designed for people without accountancy training so steers way from technical terminology and hard to understand jargon, so it's easy to understand. Handouts will assist to work through examples for your organisation and participants will be provided for attendees to work through financial reporting examples and checklist for budget development.
Who should attend?
Neighbourhood House - board / committee members, managers, co-ordinators, and emerging leaders.
Program Details
Date: Wednesday 20 March 2019
Time: 10am - 4.30pm
Location: Waminda Community House, 19 Balantyne St, Benalla VIC 3672.
Contact:
Paul Sladdin 0407 545 142 or networker@gneacc.com.au