Event Information
Location
Education Centre (near p10f carpark) in Bicentennial Drive, Bicentennial Park, Sydney Olympic Park
Walk 200 metres into the park from p10f carpark and you'll see us on the right!
Sydney Olympic Park, NSW 2127
Australia
Description
Make it count!
Discover the hidden maths in everyday activities as you get hands-on with science experiments and puzzles in this holiday workshop. Can you make a square wheel car roll? How can you determine wind speed? Is there a way to use triangles to work out building heights? Can you determine the number of animals in bushland? Bend and bounce light using prisms and mirrors...+ many others!
The kids get to perform investigations in density, buoyancy, chemical reactions and much more as we demonstrate that mathematics has a purpose in nearly everything we do. A fun workshop for kids who like to solve puzzles!
Please bring a snack, a drink and a hat with you on the day.

This program can be paired with the morning Maker Mayhem holiday program to make a full day of workshops! Lunch break will be from 12pm-1pm and fully supervised by Fizzics Education.
Ages: 6+ years.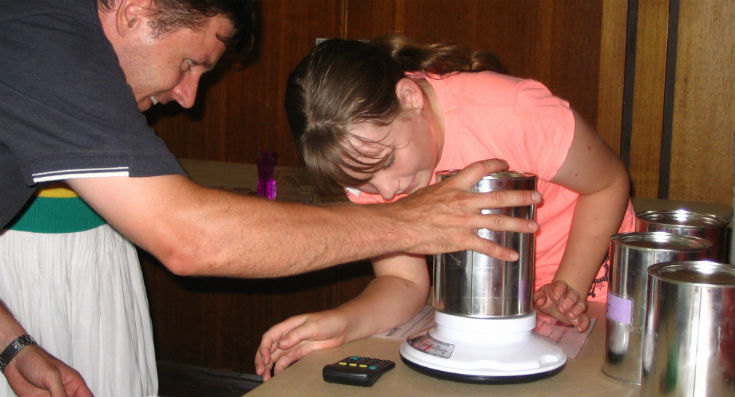 This program is presented by Fizzics Education as part of two weeks of science and engineering activities in these school holidays.
Please wear old clothes and bring a hat, sunscreen, water bottle, lunch and a snack (no peanut traces).
Bookings essential.

Check out our other awesome holiday workshops on offer at Centennial Parklands!



Frequently Asked Questions
Where is the program being held?
The Education Centre is located within Bicentennial Park in Sydney Olympic Park.
To get there, enter the park via the Australia Avenue gates and follow the signs around to the p10f carpark (it is almost at the park exit). Once you reach p10f, you'll see signs to the Education Centre! If you're arriving by train, Concord West train station is closer to the venue than Olympic Park train station.

Should my child wear old clothes?
Yes please!

Where can I find any updated information?
Check out our Facebook page for updates and fun facts!
Refunds Policy
Fizzics will provide a full refund only if the event is rescheduled or cancelled. We cannot refund tickets, but name changes on tickets are acceptable. Fizzics reserves the right to review all requests for refunds on a discretionary basis.
Conditions of Workshop:
A Parent or Guardian is required to sign the child in upon arrival and then sign them out when picking them up after the workshop.
Date and Time
Location
Education Centre (near p10f carpark) in Bicentennial Drive, Bicentennial Park, Sydney Olympic Park
Walk 200 metres into the park from p10f carpark and you'll see us on the right!
Sydney Olympic Park, NSW 2127
Australia