Description
SCRt CIWG | Tackling SLOBS - Slow Moving Obsolete Stock
Hosted by: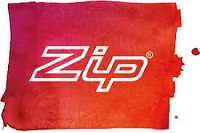 Calling all Planners, Purchasing and Warehouse people who live with slow-moving obsolete stock in their business and want to reduce or eradicate this burden on cash flow and space.
When our customer lead-times are less than our manufacturing or sourcing lead-times, we have to hold stock to satisfy customer demand. If this is not managed well, we can easily end up with slow-moving stock or worst of all, the stock we can no longer use or sell.
SLOBS affect the bottom line and can inhibit the release of cash to invest in the business in other ways.
Effective organisations find ways to eradicate this.
Join in discussions with your peers to problem solve this issue for your business and develop solutions you can apply to your situation.
---
SIRF Roundtables in New South Wales, currently comprises in excess of 50 progressive organisations that are willing to network and share their best practices in a peer to peer learning environment, specialising in Operational Excellence, Supply Chain and Industrial Maintenance.
'Common Interest Work Group' (CIWG) events are for technical specialists looking to discuss with peers, specific topics they are working on, in and around their field of excellence.
---
FAQs
Who should attend?
Supply chain personnel including procurement, planning and warehousing leaders. Operations leaders who are impacted by this. If you are looking for solutions, come along.
What are my parking options for the event?
Street parking only.
What are the PPE requirements?
Long pants, long sleeves, safety boots, and hi-vis vest
When do I need to register by?
26 April 2020
Investment?
This event is included in SIRF Roundtable membership

Who can I contact for further information?
Samantha Jeffrey on 0438 058 823
John Smith on 0407 380 232