Description
SCRt CIWG | Product Traceability
Hosted by: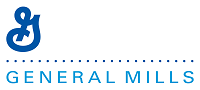 Who's Your Daddy? Product tracking and traceability
The need for manufacturers to focus on compliance and traceability initiatives is increasing significantly across the globe as commercial pressures grow to meet regulatory mandates. By mitigating the risk of product recalls, reducing manufacturing costs and quality controlling end-to-end traceability of processes, organisations will also be able to successfully reduce inefficiencies within the supply chain.
In principle, traceability takes two forms. The first, known as product tracking, is the capability to follow the path of a specified unit of a product through the supply chain as it moves between organisations. Products are routinely tracked for obsolescence, inventory management and logistical purposes. The second, product tracing, is the capability to identify the origin of a particular unit and/or batch of product located within the supply chain by reference to records held upstream in the supply chain. Products are traced for purposes, such as product recall and investigating complaints.
John Broadbent, an expert in designing systems used for tracking/tracing products through supply chains, will present a masterclass on this increasingly critical requirement of manufacturers. With more than 40 years at the manufacturing coal-face, John has seen all manner of approaches by small and large businesses alike, including the plethora of paper record-keeping systems in which many QA departments invariably drown!
There is light at the end of the tunnel and John will facilitate a robust discussion on what issues businesses are facing, what options are available and what you can do to tame the paper beast.
After all, we all want to know, "Who's Your Daddy?"

---
SIRF Roundtables in New South Wales, currently comprises in excess of 60 progressive organisations that are willing to network and share their best practices in a peer to peer learning environment, specialising in Operational Excellence, Supply Chain and Industrial Maintenance.
'Common Interest Work Group' (CIWG) events are for technical specialists looking to discuss with peers, specific topics they are working on, in and around their field of excellence.
---
FAQs
Who should attend?
Supply chain professionals, Inventory professionals, Operations etc
What are my parking options for the event?
To be advised
What are the PPE requirements?
Long pants, long sleeves, safety boots and hi-vis vest *Adjust to suit
When do I need to register by?
5 November 2018
Investment?
This event is included in SIRF Roundtable membership

Who can I contact for further information?
Samantha Jeffrey on 0438 058 823
John Smith on 0407 380 232