Description
SCRt CIWG Masterclass | How to Measure Warehouse Efficiency
Host to be confirmed
Whether you are solely an import and distribution business or a manufacturing business, the warehouse plays a key part in the customer experience you deliver and the profitability of your organisation.
There are many factors to consider in creating an efficient warehouse. From the carrying costs of inventory to the efficiencies of tasks around receiving, put away, order picking, packing and shipping as well as employee comfort and engagement.
This will be an opportunity to discuss what optimal practices organisations have chosen for their warehouses and to reflect and gather ideas to enhance your own warehouse when you return to your workplace.
If you are responsible for the efficiency and customer experience delivered from your distribution and warehouse activities this will be an ideal event for you.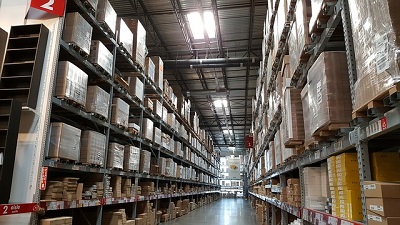 ---
SIRF Roundtables in New South Wales, currently comprises in excess of 50 progressive organisations that are willing to network and share their best practices in a peer to peer learning environment, specialising in Operational Excellence, Supply Chain, and Industrial Maintenance.
'Common Interest Work Group' (CIWG) events are for technical specialists looking to discuss with peers, specific topics they are working on, in and around their field of excellence.
---
FAQs
Who should attend?
SIRF Common Interest Work Groups are for anyone interested in the topic of the day and have the broadest attendance range of any of our events.
A great event for warehouse and supply chain managers and team leads.
What are my parking options for the event?
To be advised
What are the PPE requirements?
Long pants, long sleeves, safety boots, and hi-vis vest
When do I need to register by?
22 June 2020
Investment?
This event is included in SIRF Roundtable membership

Who can I contact for further information?
Samantha Jeffrey on 0438 058 823
John Smith on 0407 380 232