Description
Operational Excellence Rt (OERt)
CIWG Topic: The Engagement Challenge – surveys, actions and leadership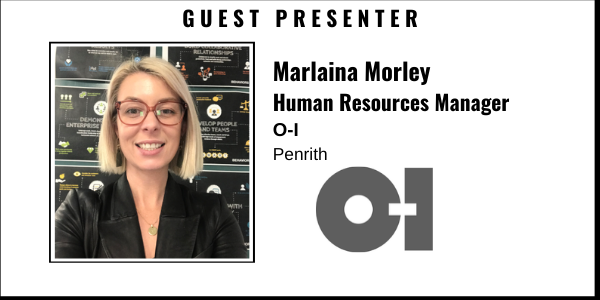 The CIWG topic in detail:
We all want an engaged workforce because we know the organisation will be better for it.
The challenge is to determine what level of engagement we have and what to do about it.
Surveys are a common way to seek feedback on how engaged the workforce is but sometimes fall flat on delivering a clear representation of engagement and if not acted upon can have a negative effect on the associates in the business.
Let's discuss why businesses choose to conduct engagement surveys.
What is the correct frequency to evaluate engagement and what levers drive engagement in the workplace?
Find out who does it well and what do they do to ensure a positive trend of engagement exists in their business.
Marlaina is a qualified HR Practitioner (MAHRI,) with 10 years' experience within the manufacturing, FMCG, construction & architecture sectors. Her passion about "People as the main asset in an organisation" is driven through building talent and engagement.
Her role within O-I enables her to lead the ANZ and Local Plant People Plan Initiatives that include; Enterprise Agreement bargaining, labour optimisation, aging workforce and, more recently, the cultural shift in the wellbeing of our people.
Marlaina will share her experiences at O-I specifically around their engagement survey and the learning outcomes and actions from this.
What has worked, what they have learned on the way and what they may do differently in the future.
A great event of HR professionals and leaders of people in the organisation who want to share and learn from others.
SIRF Roundtable's Common Interest Workgroups (CIWG's) are an excellent forum for networking and engaging in 'peer to peer' learning with other SIRF Rt Members. To get the most out of the event you need to attend the CIWG with a willingness to contribute to group discussions.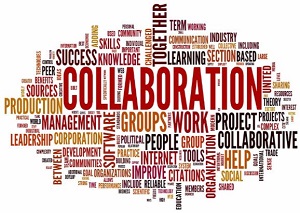 ---

---

Who should attend?
This event is ideal for anyone interested in the topic of the day and has the broadest attendance range of our events.

Is the event catered?
A light morning tea and lunch will be provided by the host site.
If you have specific dietary requirements, please notify the event organiser at least 10 days prior to the event otherwise we cannot confirm your needs will be catered for.


Are there any special requirements for this site I need to be aware of?
An email will be sent to all registered attendees at least 7 days prior to the event to confirm attendance and to provide all event information including parking and PPE requirements.
**Do not 'unsubscribe' from Eventbrite emails otherwise you will NOT receive critical event information


Investment?
As a member of SIRF Rt, you can register up to 2 people, subject to availability, to attend this event.
This event is for SIRF Rt members only, there will be no general public access to this event.


When do I need to register by?
Registrations close 10 days prior to the event date.
Registrations are based on a "first-come, first served" basis.
There are no allocated seats with membership.


What if I can no longer attend and need to cancel my registration?
Seats are limited at all events, so if you are registered and are unable to attend please notify the event organiser as soon as possible with the details of who within your organisation is attending in your place. If there is no replacement from within your company, we will contact members on the 'waitlist'.


Who can I contact for further information?
Samantha Jeffrey | Samantha.Jeffrey@sirfrt.com.au | 0438 058 823