Description
OERt CIWG | SOP Development
Hosted by: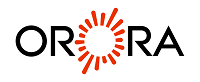 Would you fly on a plane knowing that the maintenance crew and pilots were "sort of" trained, didn't use checklists, and could do things whatever way they wanted?
Would you want a surgeon operating on you who was "told" how to operate by someone a few years back, but didn't have a clear procedure in mind before you went under the knife?
Probably not.
Yet in many organizations, this is exactly the type of thing that happens every day, with results that range from inefficiency and lost profit, to injury and death.
SOPs are what smart organizations use to create consistency in how processes and tasks are performed. They consist of clearly documented, step-by-step procedures and checklists that are easy for employees to follow and greatly reduce the chances of mistakes.
SOPs facilitate communication, provide consistency and quality control. They are key aspects of improving productivity and evaluating employee performance. They support peer accountability and coaching and create safe work environments.
How do you go about writing them?
Who is involved?
How do you maintain relevance and keep them up to date?
How do you capture the 'experience' side of operating assets or doing tasks? Knowledge gained over years and attuned to the many variables that interplay and affect the outcome of tasks?
These and other points will be discussed at this CIWG so come along and join in the conversation and share your experience on this topic.

---
SIRF Roundtables in New South Wales, currently comprises in excess of 60 progressive organisations that are willing to network and share their best practices in a peer to peer learning environment, specialising in Operational Excellence, Supply Chain and Industrial Maintenance.
'Common Interest Work Group' (CIWG) events are for technical specialists looking to discuss with peers, specific topics they are working on, in and around their field of excellence.
---
FAQs
What are my parking options for the event?
To be advised
What are the PPE requirements?
Long pants, long sleeves, safety boots and hi-vis vest
When do I need to register by?
1 October 2018
Investment?
This event is included in SIRF Roundtable membership

Who can I contact for further information?
Samantha Jeffrey on 0438 058 823
John Smith on 0407 380 232