NSW OERt CIWG | Predictive Analytics - Improving Operations with Fact Based...
Description
OERt CIWG | Predictive Analytics - Improving Operations with Fact Based Data
Hosted by: Coca Cola Amatil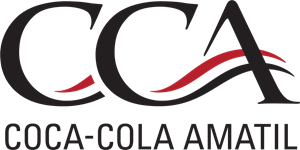 Internet of Things (IoT). Big data. Too much data?
Are you up to speed with how to make the most of IoT to improve you plant?
Want to understand what others are doing with predictive analytics and how your business can benefit?
With IoT, equipment sensors and big data; what do you do to make fact based decisions to reduce costs, improve yields and maximise efficiency?
Predictive analytics encompasses a variety of techniques from data mining, predictive modelling and machine learning that analyse current and historical facts to make predictions about future of otherwise unknown events.
We will share case studies on what others are doing, discuss what members are doing in this space and gain insights on how you can use IoT to improve your organisation.



---
SIRF Roundtables in New South Wales currently comprises in excess of 60 progressive organisations that network and share their best practices in a peer to peer learning environment, specialising in Operational Excellence, Supply Chain and Industrial Maintenance.

'Common Interest Work Group' (CIWG) events are for technical specialists looking to discuss with peers, specific topics they are working on, in and around their field of excellence.
---
FAQs
Who should attend?
SIRF Common Interest Work Groups are for anyone interested in the topic of the day and have the broadest attendance range of our events. This is a great event for anyone involoved with improving their plants, Operations Managers, CI Managers, Engineering and Maintenance Managers.
What are my parking options for the event?
Onsite parking available
What are the PPE requirements?
Long pants, long sleeves, safety boots and hi-vis vest
When do I need to register by?
1 April 2019
Investment?
This event is included in SIRF Roundtable membership

Who can I contact for further information?
Samantha Jeffrey on 0438 058 823
John Smith on 0407 380 232