Description
OERt CIWG | Managing your Technical Expertise Knowledge Base
Hosted by: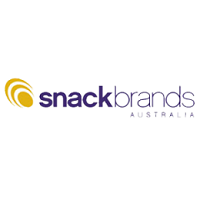 We focus and talk about continuous improvement and employ strategies like lean, six sigma, constraint management and others to that end. However one crucial aspect of many manufacturing operations is the deep knowledge and technical expertise on how stuff works, understanding the complexity of making your product and the assets that assist in this. Without this, the rest is not worth much.

As an organisation how do you nurture and grow and keep this technical knowledge? Employees that have been around for many years, have a deep understanding of "what is", will one day leave.

How is their knowledge shared in your business?

---
SIRF Roundtables in New South Wales, currently comprises in excess of 50 progressive organisations that are willing to network and share their best practices in a peer to peer learning environment, specialising in Operational Excellence, Supply Chain and Industrial Maintenance.
'Common Interest Work Group' (CIWG) events are for technical specialists looking to discuss with peers, specific topics they are working on, in and around their field of excellence.
FAQs
Who should attend?
CI Managers, HR Managers and Business leaders
What are my parking options for the event?
Onsite staff car park (located off Gate road)
What are the PPE requirements?
Hi-vis vest and steel cap boots
When do I need to register by?
6 May 2018
Investment?
This event is included in SIRF Roundtable membership

Who can I contact for further information?
Samantha Jeffrey on 0438 058 823
John Smith on 0407 380 232