Description
OERt CIWG | High Performance Teams
Hosted by: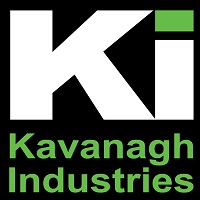 A high performing team is a group of people who share a common vision, goals, metrics and who collaborate, challenge and hold each other accountable to achieve outstanding results.
Harvard Business Review reported that wider scientific evidence, has indicated that individuals' personalities play a significant role in determining team performance. In particular, personality affects:
What role you have within the team
How you interact with the rest of the team
Whether your values (core beliefs) align with the team's
Importantly, the above processes concern the psychological factors (rather than the technical skills) underlying both individual and team performance. These psychological factors are the main determinants of whether people work together well.
Come along and discuss teams in your organisation and hear how others construct 'great' teams.
Discussion points to consider:
What makes a team great?
What factors determine success or failure. Is it the technical, personal or emotional skills of the members?
Does the task at hand dictate the team structure?
How do you set up choose and monitor a team in the workplace?
Do long term engagements vs short project duration account for who goes where?
Should the team make up change as the project develops?

---
SIRF Roundtables in New South Wales, currently comprises in excess of 60 progressive organisations that are willing to network and share their best practices in a peer to peer learning environment, specialising in Operational Excellence, Supply Chain and Industrial Maintenance.
'Common Interest Work Group' (CIWG) events are for technical specialists looking to discuss with peers, specific topics they are working on, in and around their field of excellence.
---
FAQs
What are my parking options for the event?
To be advised
What are the PPE requirements?
Long pants, long sleeves, safety boots and hi-vis vest
When do I need to register by?
24 August 2018
Investment?
This event is included in SIRF Roundtable membership

Who can I contact for further information?
Samantha Jeffrey on 0438 058 823
John Smith on 0407 380 232