Description
IMRt CIWG | Spare Parts & Warehousing
Hosted by: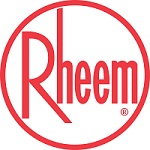 In this CIWG we will be looking at Stores Management and its role in supporting the maintenance function of an organisation. Managing spares and components is a complex discipline made even more difficult by the ever changing and competing demands of the organisation. Store managers are torn between the need to have the right spare available at the right time and the expectation that inventory costs are kept as low as possible to ensure the financial viability of an organisation.

This CIWG will focus on how the inventory, engineering and maintenance team can work together to maximise reliability.

Topics for discussion can include but are not limited to:

Designing for reliability in capital projects and minimizing future purchasing costs,
Creating supplier partnerships
Deciding on what parts to carry
Metrics such as inventory turns, stockouts, spares as a percentage of maintenance cost
Dealing with obsolescence
Managing repairable/rotatable components
Developing Bills of Material (BOMs)
Managing spares in the warehouse

---
SIRF Roundtables in New South Wales, currently comprises in excess of 60 progressive organisations that are willing to network and share their best practices in a peer to peer learning environment, specialising in Operational Excellence, Supply Chain and Industrial Maintenance.
'Common Interest Work Group' (CIWG) events are for technical specialists looking to discuss with peers, specific topics they are working on, in and around their field of excellence.
---
FAQs
Who should attend?
Stores and purchasing personnel, engineering and maintenance managers, CI managers, reliability managers, operations managers and planners and schedulers.
What are my parking options for the event?
On-site parking available
What are the PPE requirements?
Long pants, long sleeves, safety boots and hi-vis vest
When do I need to register by?
8 September 2018
Investment?
This event is included in SIRF Roundtable membership

Who can I contact for further information?
Samantha Jeffrey on 0438 058 823
John Smith on 0407 380 232