Description
IMRt CIWG | Shutdown Maintenance
Hosted by: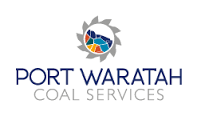 This CIWG will be focused on improving shutdown management.
Attendees will share their experiences and expertise on managing a shutdown or turnaround.
The key areas of focus for the group will be on:
Shutdown planning and contingency analysis
Managing safety during a shutdown and compliance to safety standards
Supervising and managing contractors
Tracking and managing tasks, problems and timelines
Shutdown KPIs and post shutdown commissioning

---
SIRF Roundtables in New South Wales, currently comprises in excess of 50 progressive organisations that are willing to network and share their best practices in a peer to peer learning environment, specialising in Operational Excellence, Supply Chain and Industrial Maintenance.
'Common Interest Work Group' (CIWG) events are for technical specialists looking to discuss with peers, specific topics they are working on, in and around their field of excellence.
---
FAQs
Who should attend?
Shutdown managers, maintenance supervisors, Safety managers and anyone actively involved in shutdown management and delivery.
What are my parking options for the event?
On-site parking available
What are the PPE requirements?
Long pants, Hi-Vis long sleeve shirt, safety boots, hard hat and safety glasses
When do I need to register by?
23 April 2018
Investment?
This event is included in SIRF Roundtable membership

Who can I contact for further information?
Samantha Jeffrey on 0438 058 823
John Smith on 0407 380 232