Description
IMRt CIWG | Root Cause Reporting & Reliability
Hosted by: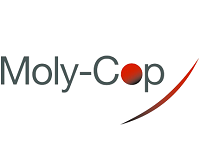 It is no secret that improving reliability of assets can only be done with accurate reporting of condition and failure causes. It seems obvious to those trying to improve reliability that accurate reporting of root causes should be the primary goal of documenting any repair to an asset. But there are often disconnects between that organisational need for accurate data and the failure itself. Poor or confusing "problem/cause/remedy" codes make the data dirty. No written (or photographic!) details of the failure leave reliability engineers with dozens of root causes. No effective problem solving training for maintenance professionals leads to incorrect problem identification. Poor systems for recording 5 Whys or RCA methods applied. The list goes on and on!
Join your peers as we discuss ways to simplify the work documentation for maintenance workers while gathering more and better data for the reliability engineers and asset managers. We may discuss such points as:
RCA / problem solving methods
Barriers to root cause analysis
Improving problem / cause / remedy trees
Building a business case for systematic RCA training for staff
How to integrate modern tech (every phone has a camera these days!) with the reporting system for the highest benefit at the least cost.

---
SIRF Roundtables in New South Wales, currently comprises in excess of 60 progressive organisations that are willing to network and share their best practices in a peer to peer learning environment, specialising in Operational Excellence, Supply Chain and Industrial Maintenance.
'Common Interest Work Group' (CIWG) events are for technical specialists looking to discuss with peers, specific topics they are working on, in and around their field of excellence.
---
FAQs
Who should attend?
Shutdown managers, maintenance supervisors, Safety managers and anyone actively involved in shutdown management and delivery.
What are my parking options for the event?
Visitors parking onsite
What are the PPE requirements?
Long pants, long sleeves, safety boots, helmets and safety glasses
When do I need to register by?
21 January 2019
Investment?
This event is included in SIRF Roundtable membership

Who can I contact for further information?
Samantha Jeffrey on 0438 058 823
John Smith on 0407 380 232