Description
IMRt CIWG | Masterclass - Creating a Focus on Reliability
Hosted by: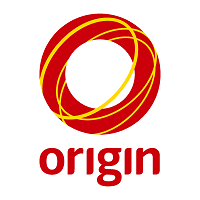 Engaging your maintenance teams and aligning them to the strategy around plant reliability is crucial to effectively creating a reliable and safe plant.
How is this done?
This is an opportunity to hear how Origin Eraring Power Station creates the reliability focus in their plant.
You will be able to discuss and learn with your peers the principles that can be applied to your own business
In 2018 Peter Lyons, Origin Generation Reliability Lead, held a Reliability Week event on site and he will share insights obtained from this event as well as the strategy taken by his business to ensure dependable, expected results comes from their equipment.
Peter has over 20 years in the power industry encompassing, operations, engineering, project management, compliance, continuous improvement and reliability roles. With a bachelor of Mechanical Engineering degree with honours, he shares a passion for improving equipment performance and reliability and the teams he influences on a daily basis.

---
SIRF Roundtables in New South Wales currently comprises in excess of 60 progressive organisations that network and share their best practices in a peer to peer learning environment, specialising in Operational Excellence, Supply Chain and Industrial Maintenance.

'Common Interest Work Group' (CIWG) events are for technical specialists looking to discuss with peers, specific topics they are working on, in and around their field of excellence.
---
FAQs
Who should attend?
This event is ideal for all reliability and maintenance professionals seeking new insights into improving focus on reliability in their plants.
What are my parking options for the event?
Onsite parking available
What are the PPE requirements?
Hi vis long pants, hi vis long sleeves, safety boots, hard hat, safety glass and hearing protection.
When do I need to register by?
14 July 2019
Investment?
This event is included in SIRF Roundtable membership

Who can I contact for further information?
Samantha Jeffrey 0438 058 823
John Smith 0407 380 232