Description
IMRt CIWG | Improving your Planning & Scheduling in Maintenance
Hosted by: CSR Hebel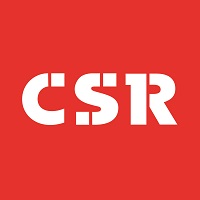 Maintenance planning & scheduling is crucial for planning work flow, ensuring parts are available when needed and our resources are best utilized. Lower overall maintenance costs with materials & parts purchasing well ahead, efficient use of available labour and contractors. Then there are the safety benefits of doing more of the work in a controlled / planned way and being less reactive.
How well is your team doing it's planning & scheduling? This workshop is an opportunity for you and others to share insights in maintenance planning and scheduling. It also provides an opportunity for those in the Maintenance planning and scheduling to meet up with peers in other companies and industries to compare notes.
Come join your peers to share knowledge and expertise and learn from each other. Some possible topics of discussion:
Timely ordering of spares

Kit lists for work orders

Contractor suitability & availability

Planning and scheduling

Planning function

Budgeting for continual work

Scheduling function

Labour load levelling

Work order tracking

Work order reporting

Tool time

Measures of success



---
SIRF Roundtables in New South Wales currently comprises in excess of 60 progressive organisations that network and share their best practices in a peer to peer learning environment, specialising in Operational Excellence, Supply Chain and Industrial Maintenance.

'Common Interest Work Group' (CIWG) events are for technical specialists looking to discuss with peers, specific topics they are working on, in and around their field of excellence.
---
FAQs
Who should attend?
Maintenance managers, scehdulers and planners.
What are my parking options for the event?
Onsite parking available
What are the PPE requirements?
Long pants, long sleeves, safety boots and hi-vis vest
When do I need to register by?
27 July 2019
Investment?
This event is included in SIRF Roundtable membership

Who can I contact for further information?
Samantha Jeffrey 0438 058 823
John Smith 0407 380 232