Sales Have Ended
Registrations are closed
Yay! Cant wait to see you at the event! If events in your world divert you to another activity on the comp weekend, please other potential govhackers who are keen for a ticket a favour and cancel your ticket through EventBrite. thanks
Event Information
Location
New South Wales Australia
.
NSW
Australia
Sales Have Ended
Registrations are closed
Yay! Cant wait to see you at the event! If events in your world divert you to another activity on the comp weekend, please other potential govhackers who are keen for a ticket a favour and cancel your ticket through EventBrite. thanks
Description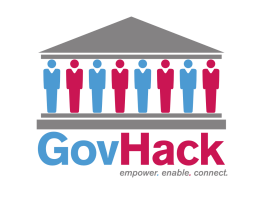 GovHack is an annual open data competition.
Teams work together over 46 Hours to explore, mash up, ideate and communicate your concepts using open Government data.
29 to 31 July 2016
Doors open 6pm local time Friday 29 July.
Prize categories are announced at 7pm
Competition closes at 5pm local time Sunday 31st July.
GovHack is held across Australia and New Zealand
NSW Official Events
Sydney|Manly Northern Beaches |Parramatta |
NSW Themed Community Node
Camperdown Games for Learning|Sydney Fintech
For all the event information at your prefered location head to govhack.org/locations/
This is where you will find the Event address, venue facilities, details of catering and venue opening hours.
Some venues will keep the doors open all 46 hours! However good ideas need sleep so many will close late and reopen in the morning.
GovHack is a free event to attend for competitors.
GovHack events are recorded in video, audio and photographic form. By attending, you acknowledge and accept that you may be the subject of such recording and your image may be publicly displayed in connection to the event. We will seek to accommodate but cannot garantee any specific wish not to be recorded or image displayed.
Nodes may not have all the bells and whistles of an Official event. They are unique though as they cater to our community groups such as Youth, Makers or Special Interest themes.
MENTORS - to get your ticket head to govhack.org/get-involved/mentoring/
Location
New South Wales Australia
.
NSW
Australia
Organiser of NSW GovHack 2016 - Competitor Tickets (29 to 31 July)
GovHack is an annual Open Data competition
held across Australia and New Zealand
2016
29-31 July
 GovHack is a volunteer run not-for-profit community initiative  proudly brought to you by theGovHack Global Operation Team, Regional Manager and our amazing event hosts and crew.
 Head to your Location event page for event contact information.
GovHack is a free event to attend and participate in. This would not be possible without the generous support of our sponsors.