NSW | Automated vehicles: Make intermodality great! - 30 May
Description
The French-Australian Chamber of Commerce and Industry NSW Chapter is pleased to invite you to its first Transport & Infrastructure event of the year, dedicated to Automated Transport – How to make integrated mobility great for a networking breakfast on Thursday 30 May.
Come and join our speakers, who will share their insight on the opportunities and challenges created by automated technologies and new mobility solutions on core public transport and traffic. We will explore, with various international and national perspectives, the different approaches to operating automated transport, their commercial viability and how they interact with the rest of the Mobility ecosystem. The short presentations will be followed by a panel session.
The event will include a breakfast kindly provided by our host and Patron members, SYSTRA and Keolis Downer.
OUR FACILITATOR
Benedicte Colin | Director, CDPQ - FACCI Board Council Member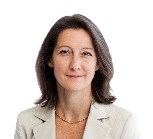 Benedicte is an investment Director at CDPQ, which she joined in February 2017. Her responsibilities include investment and asset management for the infrastructure portfolio of CDPQ in Australia (~ 4 billion AUD).
Benedicte has over 20 years' experience in project finance, M&A, infrastructure investments (including PPP and franchises) and operations. Prior to joining CDPQ, Benedicte was the CEO of Keolis Downer, a leading public transport operator in Australia (Yarra Trams, Gold Coast Light Rail) and General Counsel at Aquasure, the company responsible for the finance, design, construction and operation of Australia's largest desalination plant in Victoria.
Benedicte is currently a director of the Port of Brisbane, Transgrid (the transmission assets operator in NSW, and Plenary Group Holding
Benedicte holds a Baccalaureate with distinction in Mathematics and Science and an MBA from ESSEC in Paris. She also holds a postgraduate degree in Business and Tax Law from University of Strasbourg and is admitted to practice law at the Paris bar. She was a founding partner of the law firm De Gaulle Fleurance & Associes in Paris in 2001. Benedicte has lived in Australia since 2007 and is an Australian citizen. She is a graduate from the Australian Institute of Company Directors.
OUR SPEAKERS
Pierre Gosset | Chief Technical Officer, SYSTRA Group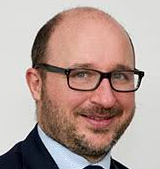 Pierre Gosset is the Chief Technical Officer of SYSTRA Group.
He is a member of Systra's Executive Committee. As part of his responsibilities, he is currently leading the Innovation and Digital development of SYSTRA Group in the new mobility field.
Pierre has more than 20 years of experience in the Railway business and mass-transit projects covering Signalling, E&M, Infrastructures and Rolling Stocks.
He had the opportunity to work in various context and has got a multi-cultural international background.
He started his career as a Signaling engineer in RATP in Paris. He then moved to Alstom Transport where he spent 16 years and had various positions in projects, commercial, Product Management and transversal fields.
He headed Alstom Transport Engineering department from 2012 to 2014 as Vice-President.
Pierre has then been nominated Systra Group Chief Technical Officer early 2015.
Pierre is also member of the Advisory board of BestMile that provides turnkey solution to manage autonomous fleet.
Darren Gough | Cofounder and Director, YDrive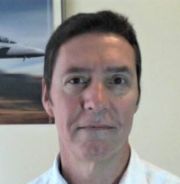 Darren is cofounder of YDrive. YDrive specialises in providing Autonomous solutions, with a current focus on autonomous green public transport solutions. YDrive is the distributor of Navya autonomous vehicles in Australia and New Zealand.
Darren is a Sociologist by training, but with a bent towards technology. Integrating technology in solving ostensibly social problems is where Darren has found success in the past.
The devastation caused by HIV and Aids in South Africa in the mid nineties demanded a rapid response that not only mitigated the effects of the disease, but also solved the technical aspects of delivering care and treatment to those affected by the disease. Darren introduced innovative technology's that enabled the monthly care and treatment of over 50 000 people.
'I am not a technician, but my ability to facilitate the introduction and adoption of Innovative technology, is where I will make a difference.'D Gough
Education:
Darren holds a Bachelor of Social Science (BSocSci) from Rhodes University and a Master of Social Change and Development (MSCD) from Newcastle University.
CV:
Darren has worked in various management and project management roles. These include diverse responsibilities, such as running a community newspaper on an air force base, to launching a mental health program and helping to organise the Tiger Moth air race.
Agnès Romatet-Espagne | Chief International Development Officer, SNCF Mobilities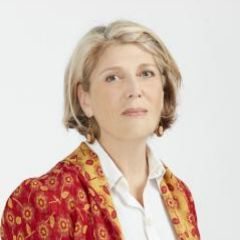 Since January 2018, Agnès Romatet-Espagne has served as Chief International Development Officer, SNCF Mobilities, and as a member of the Executive Committee for the SNCF public rail group (SNCF, SNCF Mobilités and SNCF Réseau).
A graduate of the Institute of Political Studies in Paris, she began a career in diplomacy in 1983.
From 1991, she held a variety of positions as chief of staff and parliamentary attaché to French secretaries of state. In 1993, Agnès Romatet-Espagne became a culture and development adviser at the French embassy in Jordan and in 1999, she began handling external communications for France's embassy in Canada.
From 2003 to 2005, she participated in humanitarian missions in Senegal, then returned to France, taking positions in foreign affairs and later European affairs. In 2009, she was named adviser to the Chairman of France's Financial Markets Authority, and beginning in October 2011, she headed a variety of offices at the French embassy in Australia and at the French Ministry of European and Foreign Affairs.
In February 2016 Agnès Romatet-Espagne was named minister plenipotentiary, and before she joined SNCF, she served as spokesperson for the French Ministry of European and Foreign Affairs.
Evan Walker | Executive Director - Smart Innovation Centre, Transport for NSW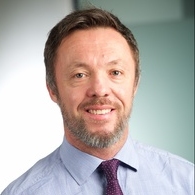 Evan Walker is the Director of the Smart Innovation Centre at Transport for NSW.
His role is to work with industry and government agencies to identify and trial future transport technologies.
Before taking on this role, Evan worked as the Director of the Divisional Management Office for the Freight Strategy and Planning Division of TfNSW which provided him with a broad overview of Transport in NSW.