Join us to discuss the future of student volunteering and what it means to be a student volunteer!
About this event
In celebration of National Student Volunteer Week (8-14 August 2022) join our panel discussion highlighting the future of student volunteering and what it means to be a student volunteer.
This free online event will touch on topics such as: the benefits and challenges of being a student volunteer, volunteering and your career progression and prospective volunteering opportunities.
Learn, connect and be inspired during this Australian wide celebrated week by hearing from industry and student leaders. This discussion will be followed by an interactive Q&A where you have the chance to ask our panellists any burning questions you may have or topics you would like to address.
In the lead up to the event, a zoom link will be sent to the email address you register with.
We look forward to your attendance!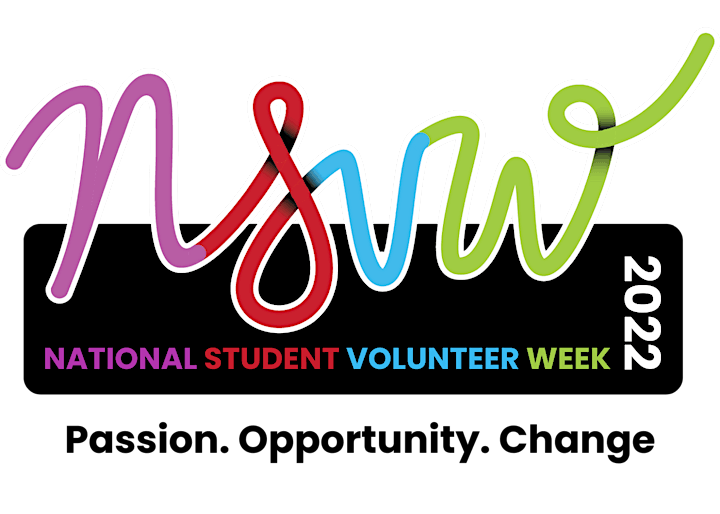 Sam Johnson
Founder & Chief Executive – Student Volunteer Army
Sam Johnson has lived his life in the public eye in New Zealand and built a career doing service to others. His relentless energy to mobilise people around ideas has a magic ability in building movements that matter! Farm boy turned social entrepreneur, Sam's kaupapa (work) is using the power of the collective to overcome the bureaucratic – shifting our belief system about what is possible.
Sam is the Chief Executive of the Student Volunteer Army, former Young New Zealander of the Year and most recently won the prestigious High-Tech Award for 'Impact for Good' with the SVA for their work during Covid19.
The Student Volunteer Army is an education charity run for students, by students, focused on providing meaningful volunteering opportunities for primary, secondary and tertiary aged young people.
Rebecca Miller
Head of SEEK Volunteer
Rebecca Miller has been Head of SEEK Volunteer for 5 years. With a diverse background working in the sports industry, local council and ASX listed companies, Rebecca is passionate about helping corporate businesses have a positive social impact.
Through her role at SEEK Volunteer, she is motivated by the valuable role volunteers play in the community and the mutual benefits individuals can get from volunteering including improvements to well-being and useful career experience.
SEEK Volunteer has been connecting Australian's to volunteer opportunities since 2000. They help connect people to volunteering opportunities that enrich their communities, lives and careers.
SEEK Volunteer is Australia's largest free online source of volunteer opportunities and is the preferred destination for those who want to volunteer. They make it easy for people to connect to the right opportunity, for a cause they care about, in a location that is convenient to them.
As part of the SEEK family, the team also understand the valuable role volunteering can play on the career journey. So, whether you are interested in kick starting your career, switching careers, building on existing skills or just wanting to share your expertise, there are opportunities on SEEK Volunteer for you."
Josef Czeschka Rojas
UWA Guild Volunteering – Volunteer Events Coordinator
Josef is completing a BA in Philosophy, Politics & Economics, completing double Masters in International Relations & International Law
His volunteering experience has been broad. Being involved in dance classes as a kid, he assisted older adults in mastering ballroom dancing. In 2020 he was the Inaugural Elected President of the University of Western Australia's Undergraduate Philosophy Society, a club organised by students. Since 2021 he has been an Events Volunteer Coordinator, bringing students together after the initial Covid peak.
Josef was a Volunteering Committee Council member in 2021 at the University of Western Australia's Guild. This year he has taken on Events Volunteering Coordinator Head as international students return to campus.
From a student perspective, he has found volunteering invaluable to his beliefs, understanding of the community, skill development, and team leadership. Josef has run excursions with many charities and planned social and academic events. He says there is no greater force than intrinsic motivation and believes that to be involved in formulating and implementing policy-making, people need to understand the community they live in.
Josef seeks further opportunities to broaden horizons, understand policy, act locally for a better future, and observe the nexus of international interdependency. Wishing to serve those around him, he seeks to engage with people from all walks of life.
Recording disclaimer
Please note: This discussion panel will be recorded and the material will be published through websites, social media channels, email marketing on the NSVW and the volunteer state/ peak territory peak body network (the network) platforms, as well to create physical promotional and awareness materials. By registering your participation, you acknowledge that any video or still images, and/or audio of you may be shared, copied, used, re-used, published and re-published, in all forms of media for once-only and/or ongoing promotion, publicity, information, advertising, trade, and any other lawful purposes. Your registration is in acknowledgement that you relinquish any right that you may have to examine or approve the completed product or products where your likeness may be included intact or in part; and, the use of your image and your participation in any promotional material for National Student Volunteer Week or by the network is undertaken without any financial recompense in the form of the royalties or similar payments.