NRG Group - Introduction to Instagram Marketing-Beginnner(Cockburn) present...
Description
ABOUT THIS WORKSHOP
Instagram Marketing
So Instagram is BIG – in 2018, the number of active monthly users surpassed the 1 billion mark! This means that the time for you to be ignoring this social media juggernaut has well and truly passed.
I don't know where to start?
If you know that you need to be on Instagram but really have no idea where to start, this workshop is for you. This workshop is designed to help you, even if you have not set up your Instagram account. You will learn how to create a great looking account, what to post when you are first starting out plus loads of ideas that mean no scary selfies. You will learn the importance of hashtags as well as how to gain more followers. We will also touch on Instagram TV, videos and stories – all the latest techniques.

The Instagram Marketing course covers the following topics:

How to completely set up your Instagram account so you look like a pro.
How to get started with posting – some tips and ideas.
IGTV, video and stories – what are they and how to use them.
What are hashtags, how to research and use them.
How to grow your audience.
Daily activities to build your presence.
How to use and understand Insights.
Naturally, we will cover all the terms and definitions so you feel confident and comfortable. You will also get a detailed workbook that means you can refer back to it when you want to implement anything that you have learnt during the training. You will walk away feeling empowered to better market to your audience using your business Instagram account. This is not a simple HOWTO workshop, you will learn practical marketing techniques that you can readily implement in your business.
ABOUT THE PRESENTER
SARAH THOMSON
The pace of change in the digital world can be frightening. Keeping up can seem like a daunting prospect that becomes another item on your 'to do' list that seems to grow relentlessly as a busy business owner.
Sarah Thomson, owner of Online Social Butterfly, has been working as a digital marketing educator and strategist in a space that is punctuated by new faces that come and go. Her experience spans well over 20 years in the Marketing and Communication sector. Prior to starting Online Social Butterfly in 2011, Sarah worked in the corporate world and her career took her to Sydney and the UK and her experience ranges from large multi-nationals, government, not-for-profit and small business.
Together with her husband, Grant, who is the resident web designer, Online Social Butterfly offers expertise to guide business owners through the ever-changing waters of digital marketing. They offer a range of services that assist their clients in creating and implementing a digital strategy that encompasses websites, social media and CRM integration. Both Sarah and Grant are enthusiastic learners and love creating effective websites that their clients can use and manage to propel their online presence.
As well as extensive experience, Sarah has an array of qualifications including a Bachelor of Commerce (Marketing), Diploma in Direct Marketing, Post-Graduate Diploma Business (Management) and is about to complete her Masters in Communications (Web). She has plans to carry on and undertake her PhD in 2020.
Sarah has been running social media workshops for the past 5 years both in person and online. In that time, she has trained thousands across a range of topics, specialising in social media and understanding it as a marketing tool.
She is an avid learner and enthusiastic trainer. Her knowledge and expertise make her workshops highly sought after.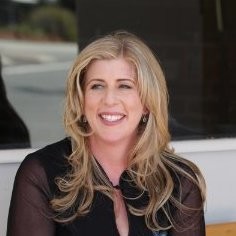 You can connect with her across the internet from Facebook to YouTube and everything in between.
Email: sarah@onlinesocialbutterfly.com.au
Website: https://onlinesocialbutterfly.com.au/
Facebook: https://www.facebook.com/OnlineSocialMarketing
Instagram: https://www.instagram.com/onlinesocialbutterfly/
YouTube: https://www.youtube.com/channel/UCerCUNyeFUv30WIx6orvzgA