Description
Transition Town Guildford November Movie night - Queen of the Sun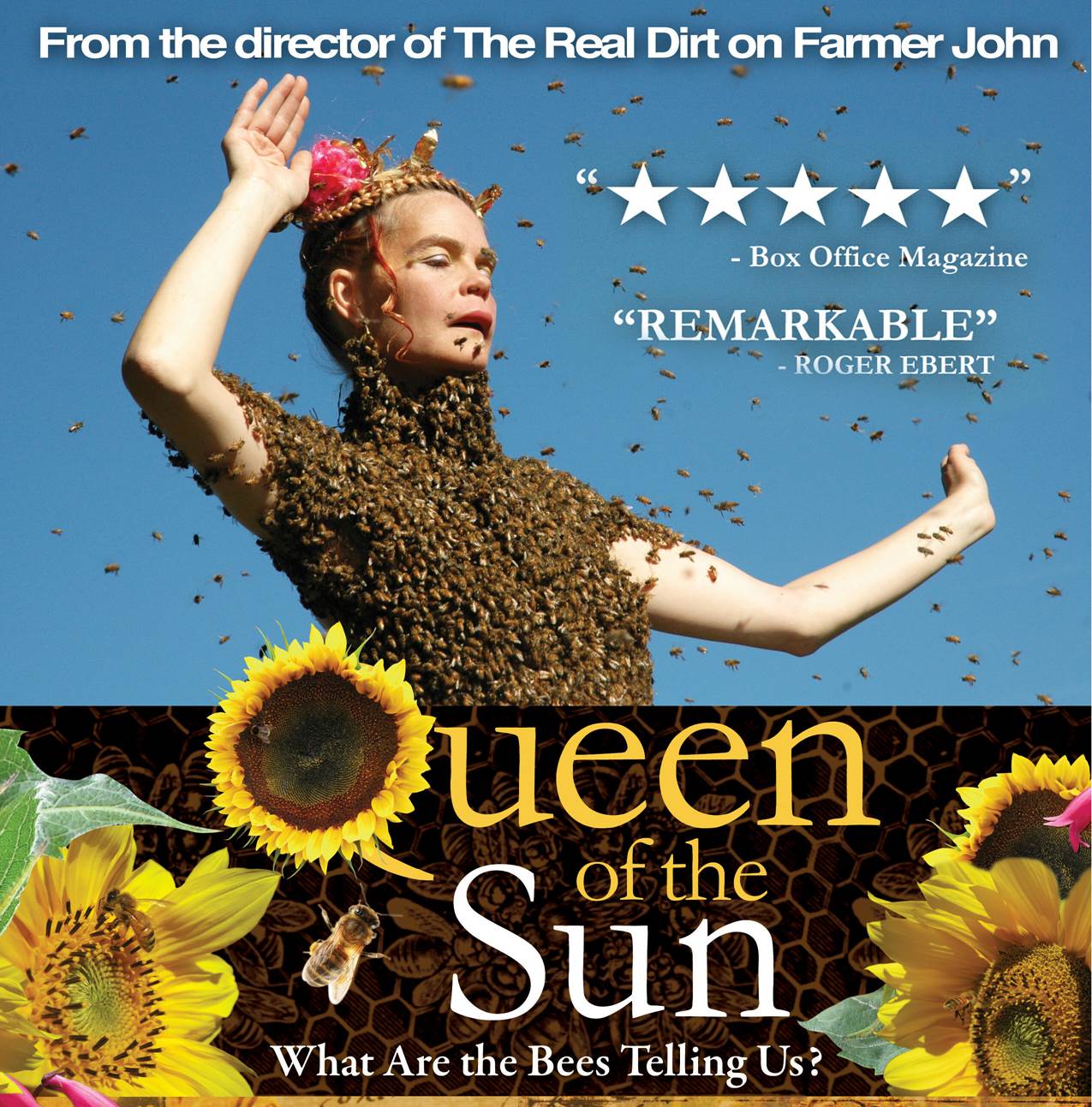 The November movie night will be Queen of the Sun: What are the bees telling us?
"QUEEN OF THE SUN: What Are the Bees Telling Us? is a profound, alternative look at the global bee crisis from Taggart Siegel. Taking us on a journey through the catastrophic disappearance of bees and the mysterious world of the beehive, this engaging and ultimately uplifting film weaves an unusual and dramatic story of the heartfelt struggles of beekeepers, scientists and philosophers from around the world including Michael Pollan, Gunther Hauk and Vandana Shiva. Together they reveal both the problems and the solutions in renewing a culture in balance with nature."
IMDB rating 7.1/10

View trailer here: https://www.youtube.com/watch?v=ekoeQodrVoM

As usual, the second Tuesday of the month - Tuesday 11th November
@The Stirling Arms Hotel, 117 James street, Guildford
6 pm onwards for food and drinks, 7 pm Movie starts
Entry by donation
By registering for this event, you'll join the TTG email list. You can update what emails you receive or unsubscribe from our email updates at any time. And we'll never share or sell your information.

Organiser of November Movie Night - Queen of the Sun
Cultivating a strongly connected community and a healthy environment.

Transition Town Guildford is a community group aligned with the world-wide Transition Town Movement: people working on issues of transport, food, energy, waste and recycling, housing, education, flora and fauna. We are focused on Guildford and surroundings area. See our website for more details: www.transitiontownguildford.com