Description
Join us as we launch Strongman's newest feature film project, Nova Star! We're throwing a summertime SPACE PARTY with free whiskey from our partners Deviant Distillery, free beer, and space cocktails, along with a space buffet, space entertainers, space games, and way more amazing space things. There are prizes on the door, and a cool gift bag for the first 100 space revellers to space-race through the door, with the awesome peoples from Monster Pictures, The Lido Cinema, The 8 Percent, and Roar Digital sponsoring the space fun with some cosmically amazing door prizes for grabs.
We'll also be showing you the premiere of the trailer for Nova Star, so you can see what the film is all about! The fire brigade people will only allow us a very strict number of people in our cool warehouse venue, so grab your ticket now! Some tickets may be available at the door for $15, unless sold out prior. All proceeds from ticket sales will go towards making the film when we go into production mid-2018!

Strongman is the company that brought you FROM PARTS UNKNOWN, MURDERDROME, SHEBORG MASSACRE, and the award-winning TARNATION! And now, NOVA STAR:
Set in an 80s retro futureworld Mack, and her robot co-worker Spanners, clean toilets aboard the majestic spaceship Nova Queen. When an ancient star fragment is psychically embedded in Mack's skull by a dying space princess the space sh*t hits the space fan. Mack and Spanners are chased across the galaxy by Kill-Bots, Space Pirates, Bounty Hunters and an evil Space Queen who plans to use the Star to flush the entire cosmos out of reality through a black hole. Using everything she knows from a life working in sanitation it's up to Mack to save the star, and save the galaxy!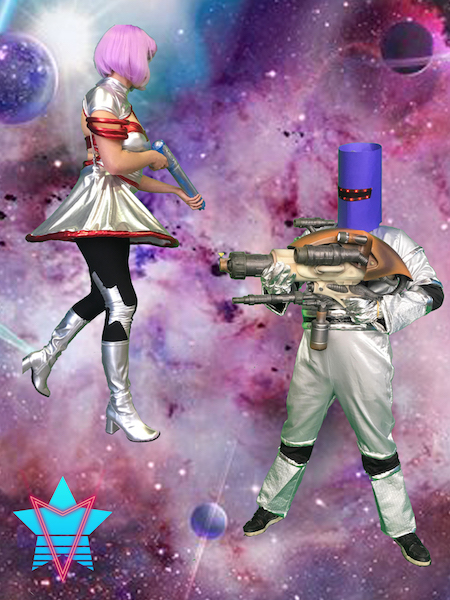 With thanks to our awesome sponsors!