Join us for 2 sessions with Amanda Freeman as we bid farewell to an extremely stressful 2020 and enter the uncertainty of 2021
About this Event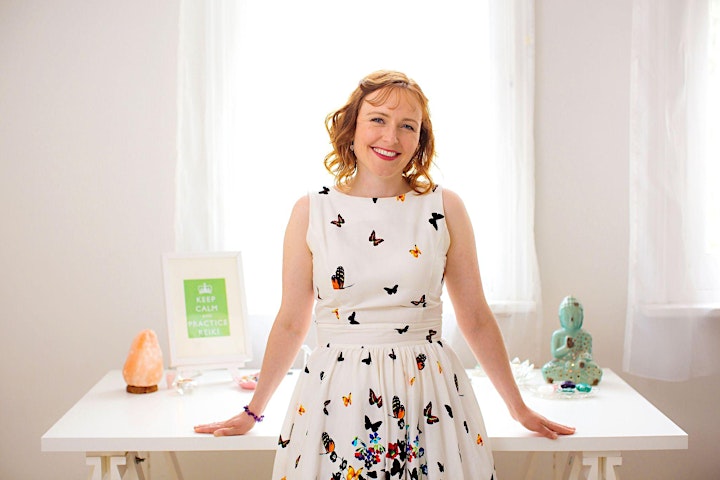 Nourishing Womens' Circle
Join us for 2 sessions with the highly regarded healing practitioner and mentor, Amanda Freeman. These sessions have been created especially for Mums of the Hills to support women as we bid farewell to a stressful 2020 and enter the uncertainty of 2021.
In our busy world, we can often feel we have no time for deep self-care, reflection and nourishment. We can find it hard to feel supported on an energetic and emotional level as we give, And give. And give.
We can feel deeply lonely, even though we are surrounded by our partners, clients, children, colleagues and friends. We can find ourselves feeling 'less than' as a woman, mother, sister, daughter, or friend.
We can lose ourselves. We can find it hard to find time to really listen to and honour our own intuition and inner wisdom in the way we know she deserves to be heard and honoured.
It is time to reconnect to YOU. Sit in circle and be seen, heard and honoured with like-minded women.
About Session 1:
Together we will Let go of whatever is no longer serving us as we step deeper into 2021.
About Session 2:
Inviting new intentions, clarity and focus for the New Year.
***********************************************************************************************************
Over each one and a half hours, you will be invited to join in gentle opening and closing guided visualisations (no meditation experience required), with invitations* to share feelings and experiences within the safe group setting. It is also a chance to enjoy some gentle activities which may include journal prompts, reflection, oracle cards.
All sessions include light refreshments. Please dress for comfort and warmth. Bring a pillow and blanket to sit on if this helps with comfort.
*All experiences within each 90 minute session are 'invitations'. There is no pressure and expectation to participate in anything an attendee does not feel comfortable with.
About Amanda
Amanda is an Energy Healing Practitioner, Reiki Master Teacher and Mentor for soul-led women. She loves combining the practical mindset with the powerful energetic to facilitate healing and transformation for her clients. Amanda works mostly with women to reclaim their personal power, trust their inner knowing, and finally heal those overwhelming blocks and sabotages. Amanda's sessions have been designed to meet the participants exactly where they are. Each session aims to leave the participant with a deep sense of community, healing and connection. This is a space to come and be seen, heard and honoured exactly as you are.
Thanks to the @VicHealth Reimagining Health Grant and @Olindacommunityhouseinc we can provide these events and support those who need it most.