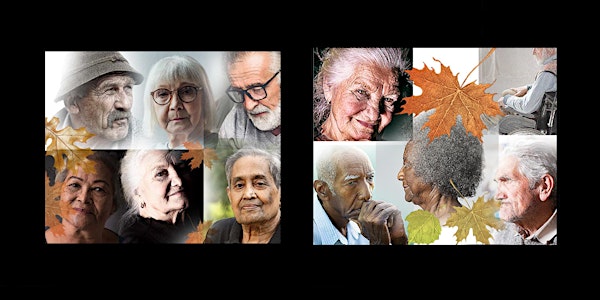 Northern Territory Online training on elder abuse | 9:00am-2:00pm
Sales Have Ended
Registrations are closed
Registration for this event has ended. Please contact info@financialcounsellingaustralia.org.au
Sales Have Ended
Registrations are closed
Registration for this event has ended. Please contact info@financialcounsellingaustralia.org.au
Northern Territory Elder Abuse Training - Online event
About this event
Financial Counselling Australia is pleased to invite you to attend a virtual training session about assisting older clients experiencing abuse (elder abuse).
The session will be held using Zoom and run from 9 am – 2:00 pm (ACST).
We are using an online whiteboard tool called Mural which is like a big whiteboard with sticky notes. It's easy to use but can seem overwhelming without practice, we will be running an introduction to Mural course that is complimentary to elder abuse training prior to each workshop. This session will run for half an hour and is a prerequisite to elder abuse training. You must complete the Mural training to do the elder abuse training. You can register for Mural training here. The first Mural session will be held on Tuesday the 19th January 2021.
Having two screens, so you can see the whiteboard and the zoom would be ideal and means we can make the session interactive. (But if you don't we can make everything work.)
The facilitators are Kat Lane (lawyer), Karyn Schluter-White (training consultant) and Fiona Guthrie (CEO of FCA).
We'll also send out some of the materials we'll be referencing in the workshop, but you don't need to do anything other than have these on hand to look at. Unlike a face to face workshop, we can't give you handouts, so this is the next best thing.
The learning outcomes are:
Be better equipped to support older clients who may be experiencing abuse
Challenge assumptions and reactions based on ageism
Recognise the indicators of elder abuse
Apply a variety of tools to help you respond and communicate to clients experiencing elder abuse
Respond when you do identify abuse by using a range of strategies including safeguarding, reporting and intervention
We'll be using a variety of training techniques in exploring this topic including small groups, case studies, video examples and drawing on your own experiences.