About this Event
ALTERNATE SESSION during School Holidays
10 October: http://eventbrite.com.au/e/70223794259
STEM Education with a DIFFERENCE - STEM Education that includes IoT and AI
STUDENTS MAKE IoT APP in 15 minutes to CONTROL LIGHTS, ALARMS, MOTORS anywhere in the works via the Internet
STUDENTS MAKE AI Apps in 15 minutes to TELL their STEM Invention stories using AI VOICE SYNTHESIS
runlinc STEM IOT invention won first prize at Malaysia ITEX2019 World Invention Competitions
Second Prize Winner used runlinc STEMSEL to compete in USA
13 year old Max Weir explained his winning invention on ABC TV - Behind The News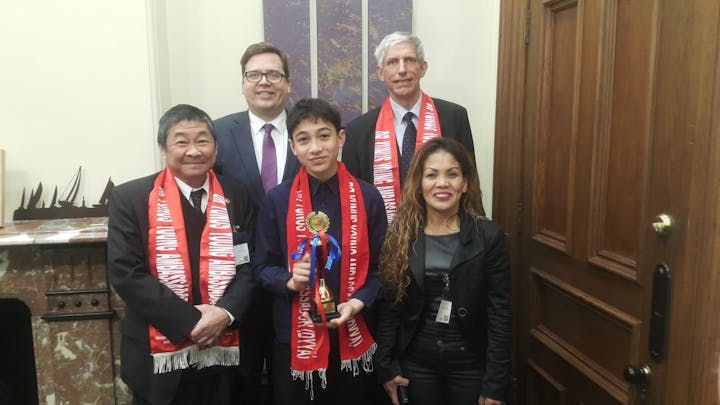 What is runlinc?
runlinc programs microchips in an internet webpage sitting in the WiFi chip ready to do sensing, control, data logging, IoT and AI
Conventional systems program microchips in computers and must construct a web server to do all of the above
Use any desktop or mobile device with WiFi. Runs directly on any browser in real time and able to include device functions on the project ( eg: device time/date, accelerometer, camera, microphone, etc. )
Sensing, Data Logging and Control IoT by making your own Web Site Apps using HTML and JavaScript - and finish the project within 2 hours!
Example:
Young INVENTOR FOR SOCIAL GOOD Michael programmed his iPad Accelerometer to control a WiFi Robot in one hour

Hands-On STEM Teacher PD on New runlinc WiFi Technology STEM projects....
Bring your own Windows laptop to save example projects ( with up to date Chrome or Firefox web browser ). Otherwise we have laptops to loan.
Workshop includes a STEMSEL Inventors Kit + New runlinc WiFi Module.
Full Standard Version of the graphical ezSystem Software included.
Over 50 pre-written double lesson STEM projects to use in the class room included.
Morning Tea/Coffee/Cakes and Light Lunch included.
Please feel free to ring for DEMONSTRATION of making a runlinc IoT CONTROL App in 15 minutes to Turn On and Turn Off Lights with sensors.
Miro
Phone Number: 0425 868 353 or 8231 5966
E-mail : miro@stemsel.com