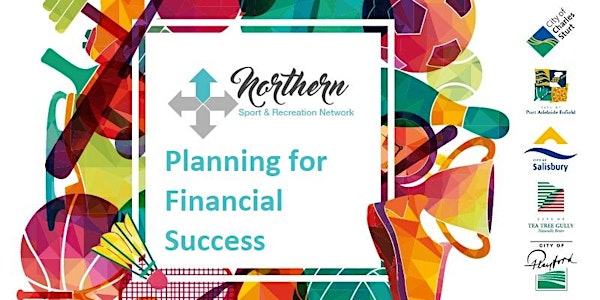 Northern Sport Recreation Network - Planning for Financial Success
Location
Bridgestone Athletics Centre
Frost Road
Salisbury, SA 5108
Australia
Interactive workshop to help plan future financial strategies to ensure your clubs success through budget management.
About this event
Clubs involved with the Northern Sport and Recreation Network are being offered the opportunity to register for this free Planning for Financial Success Workshop. We encourage club committee members to participate in the workshop to ensure your financial reporting guides the future success of your club.
Strategic planning and budget preparation facilitated by Steve Pallas (Sports Community - Managing Director)
In this session attendees will learn how to strategically plan financial goals in preparation for your 2022/23 budget. This session will provide practical information and guides to improve the financial management of you club. A great opportunity to learn from an expert in the financial management of grassroots sporting clubs.
Your guide to utilities cost savings presented by Michael Pavlovich (City of Salisbury - Energy and Lighting Coordinator)
Attendees will gain knowledge on understanding your energy bill, reducing energy consumption and the implications of solar and batteries.